The Thrift Savings Plan (TSP) has updated their site [2] and requires all account holders to establish a new login to regain access to their account. I was able to sign into my new TSP account on Thursday June 2nd without incident. Their updated site is now up and running. However, you may have problems accessing the site at peak times due to the large number of TSP participants attempting to regain access to their accounts.
SIGN ON SCREENS
The following screens will familiarize you with the new sign in process.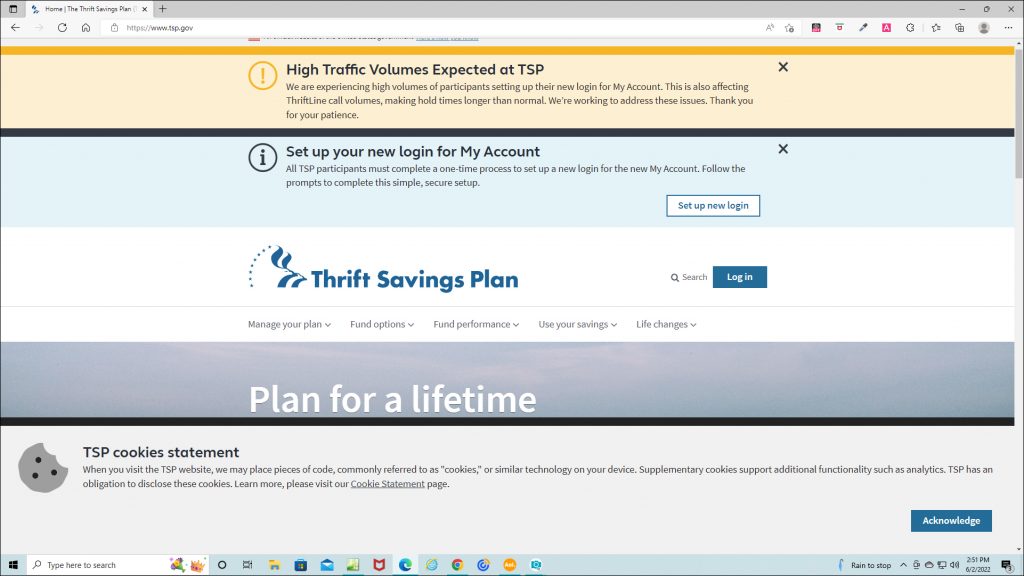 FIND YOUR ACCOUNT
To gain access to your new account click on "Set up new login for my account" and then enter the personal information the TSP needs to find your account and connect it to the new system.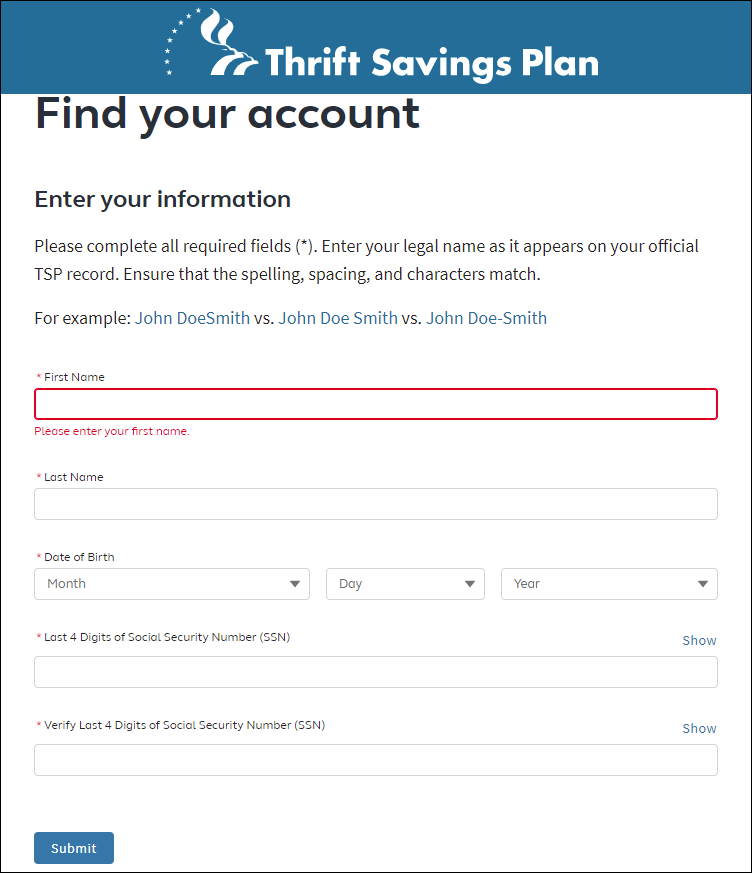 UPDATE YOUR ACCOUNT
You will be asked to select a preferred multi-factor authorization (MFA) and then set up a new user ID and password. I selected text message (SMS) which I use for most other accounts. The TSP also requires account holders to create a PIN that can be used to quickly identify yourself when calling the ThriftLine.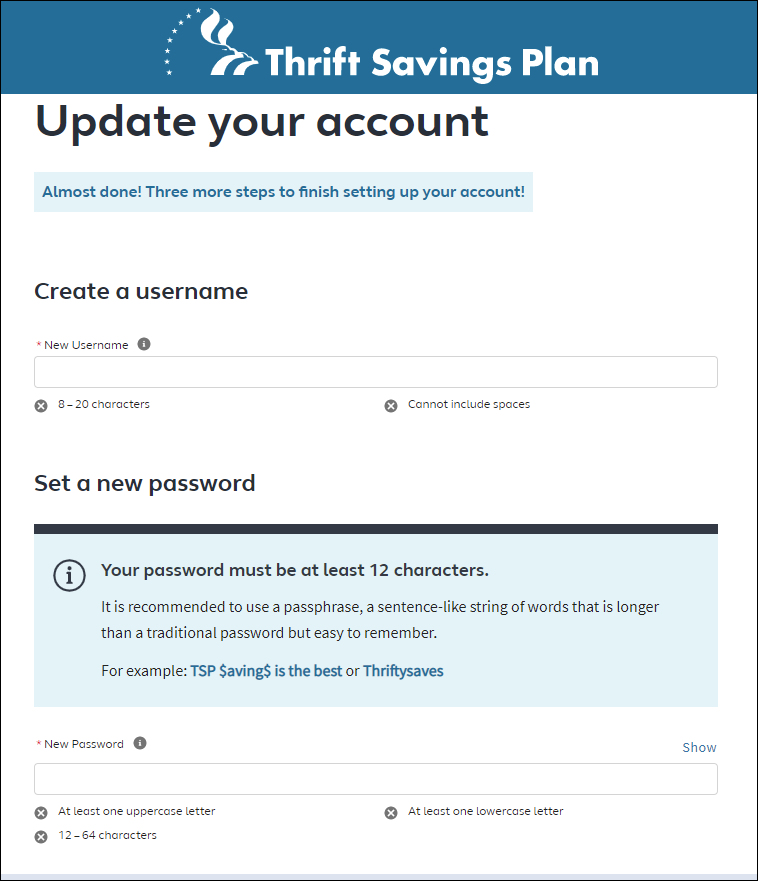 SUMMARY
The new signup process takes about 10 minutes tops; the site is easy to navigate and use. I viewed current holdings and visited each area including the beneficiary election page. There is new Mutual Fund Window that you can explore and determine if you are interested in moving a part of your account to over 5,000 publicly traded mutual funds.
To access this new feature, select "Change Investments" on the main page and then select "Set Up a Mutual Fund Window Account."  You can invest up to 25% of your savings plan in your MFW account. Your initial transfer into a MFW account must be $10,000 or more. This means that you are required to have a balance of $40,000 or more in your savings plan to open a MFW account. After your initial investment, there is no minimum for each individual transfer.
There are additional fees to consider. I intend to review this new feature in an upcoming article. There are pros and cons to this new investment option.
Visit www.tsp.gov [3] to regain access to your account. I was pleasantly surprised just how easy the new sign in process was. Especially after spending hours on the phone this past Thursday working with customer support to update my business accounting program!
Helpful Retirement Planning Tools
Disclaimer: The information provided may not cover all aspect of unique or special circumstances, federal regulations, medical procedures, and benefit information are subject to change. To ensure the accuracy of this information, contact relevant parties for assistance including OPM's retirement center. Over time, various dynamic economic factors relied upon as a basis for this article may change. The advice and strategies contained herein may not be suitable for your situation and this service is not affiliated with OPM or any federal entity. You should consult with a financial, medical or human resource professional where appropriate. Neither the publisher or author shall be liable for any loss or any other commercial damages, including but not limited to special, incidental, consequential, or other damages.
Last 5 posts by Dennis Damp