The TSP is updating their website and adding new investment choices. A short summary follows along with steps to take now that will familiarize you with the pending changes. If you were planning to initiate a new withdrawal or any changes to your investments from May 26th through the first week of June, you won't have access to your account.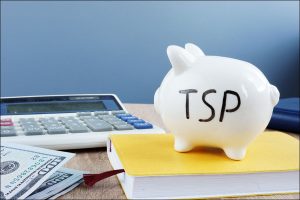 TSP TRANSISTION DATES
Mark the following dates on your calendar. Full access under the new system will be available the first week of June.
May 16 to the first week of June: Certain My Account transactions, online tools, and forms will be temporarily unavailable. You can sign in to your account through May 25th using your original username and password.
May 26 to the first week of June: All transactions will be unavailable, including changes to investments. My Account and the ThriftLine will also be unavailable during this time.
First week of June: Full TSP service returns with new features, expanded support options, efficient online transactions, a new My Account with convenient navigation, and much more.
When the new website is launched in early June you will be required to initiate a new login for your account.
During the transition period, your savings will remain invested in the TSP funds you've chosen. Your payroll contributions and loan payments will continue. Installment payments scheduled to be paid May 24 – May 31 will be disbursed early on May 23.
These changes were designed to provide account access flexibility, additional investment choices, more options to contact TSP representatives for help, and additional secure online transactions.
NEW FEATURES
These features will be on par to those offered by most private sector retirement plans and adds more investment options. When you run into problems a virtual assistant will be available online and the new TSP Mobile App can connect you to a live-chat with a TSP Representative during normal business hours. The TSP phone line (877-968-3778) remains an option as before.  Here is a brief summary of what to expect:
New My Account interface including additional security steps to verify login credentials.
A TSP Mobile App for use on your cell phones and tablets.
Complete forms and more transactions online, sign your name electronically, and make loan payments.
Invest a portion of your account in mutual funds through their new Mutual Fund Window [2]. Certain restrictions apply.
TAKE THESE STEPS NOW
Once the new system goes live you won't have online access to your historical records. Documents and messages currently available in My Account will not transfer to the new system. You can download your historical statements and save any messages for your records. After the move you can request copies from the TSP and they will send them in the mail.
I went online to search for any historical records of interest that I may want to download. The TSP posted this notice on my beneficiary election page:
" You will not be able to access this wizard as of 11:59 p.m. eastern time on 05/16/2022 while we make enhancements to the TSP. If you are in a situation where you need to complete a TSP-3 form to designate a beneficiary, call the ThriftLine to request a paper form. Once the TSP enhancements are in place the first week of June, you'll be able to complete most transactions entirely online, and most paper forms will no longer be necessary." 
I printed out my beneficiary elections for my estate planning binder and downloaded my annual statements from 2018 through 2021, previous years 1099-Rs, and the most recent quarterly statement. You can also download a copy of your official Account Balance Letter. This letter is often required by banks and other lending institutions. If you are closing on a new property while the system is offline, download this letter to take to your lender. Note the following:
Any transactions that you were planning to make from May 26 through the first week of June would have to made before or after these dates.
Review your investments and make any changes to ensure you have them allocated in the funds desired before May 26th.
The TSP will be sending out more information as they progress through the update. They also provide a detailed summary of these changes [3] on their website.
Helpful Retirement Planning Tools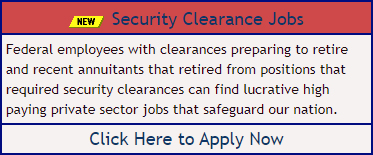 [12]
Disclaimer: The information provided may not cover all aspect of unique or special circumstances, federal regulations, medical procedures, and benefit information are subject to change. To ensure the accuracy of this information, contact relevant parties for assistance including OPM's retirement center. Over time, various dynamic economic factors relied upon as a basis for this article may change. The advice and strategies contained herein may not be suitable for your situation and this service is not affiliated with OPM or any federal entity. You should consult with a financial, medical or human resource professional where appropriate. Neither the publisher or author shall be liable for any loss or any other commercial damages, including but not limited to special, incidental, consequential, or other damages.
Last 5 posts by Dennis Damp