Posted on Tuesday, 19th January 2021 by Dennis Damp

Print This Post

Our 1099R Tax Forms typically aren't available until the end of January by regular mail. Registered users of OPM's Retirement Services Website can download their 1099R NOW! I visited the site on January 19, 2021 and downloaded my copy early to use for my 2020 tax return.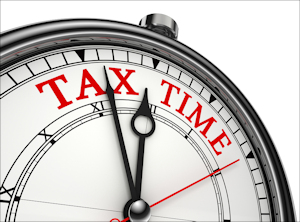 You must be registered to use their site. If you aren't registered read the article titled "Connect to OPM's Online Services" to understand the registration process and sign up. It doesn't take long, however, you may have to wait for your password to be sent via regular US mail and that can take several weeks.
Many banks and brokerage house's 1099 reports are also available online for download early. Treasury Direct doesn't send out print copies. You must download your Treasury's OID and 1099 INT statements from your online account. If you have complex investments, your brokerage statements could be delayed until mid-March or later. Even with all of the disruption to services this year from COVID 19, OPM was able to get our tax forms out early.
I've personally used TurboTax software for decades with success. It's intuitive and walks you through the entire process, double checks your work, and they allow you to file online. This software can also download and integrate your brokerage accounts into your tax return, saving you considerable time.
There are also a number of free online filing services available through the IRS and several of the tax preparation services. The IRS allows you to file online at no cost if your annual income is less than $72,000. You will have to file y our State tax form separately. This free service has the following notice posted on their site for those who didn't get the full Economic Impact Payment last year:
"If you didn't get the full Economic Impact Payment, you may be eligible to claim the Recovery Rebate Credit using Free File. If you didn't get any payments or got less than the full amounts, you may qualify for the credit, even if you don't normally file taxes. See Recovery Rebate Credit for more information."
Turbo Tax offers free online tax preparation and submission of both your Federal and State returns for simple returns. A simple tax return is Form 1040 only OR Form 1040 + Unemployment Income.
Take advantage of OPM's early 1099R online availability if you wish to file your taxes early or simply need to replace a lost 1099R.
Request a Federal Retirement Report
Retirement planning specialists provide a comprehensive Federal Retirement Report™ including annuity projections, expenditures verses income, with a complete benefits analysis. This comprehensive 27-page benefits summary will help you plan your retirement.
Request Your Personalized Federal Retirement Report™ Today
Find answers to your questions: The best time to retire, retirement income vs expenditures, FEGLI options and costs, TSP risks and withdrawal strategies, and other relevant topics. Determine what benefits to carry into retirement and their advantages. You will also have the opportunity to set up a personal one-on-one meeting with a CERTIFIED FINANCIAL PLANNER.
Helpful Retirement Planning Tools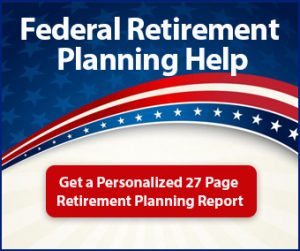 Disclaimer: The information provided may not cover all aspect of unique or special circumstances, federal regulations, medical procedures, and benefit information are subject to change. To ensure the accuracy of this information, contact relevant parties for assistance including OPM's retirement center. Over time, various dynamic economic factors relied upon as a basis for this article may change. The advice and strategies contained herein may not be suitable for your situation and this service is not affiliated with OPM or any federal entity. You should consult with a financial, medical or human resource professional where appropriate. Neither the publisher or author shall be liable for any loss or any other commercial damages, including but not limited to special, incidental, consequential, or other damages.
Last 5 posts by Dennis Damp
Posted in ANNUITIES / ELIGIBILITY, ESTATE PLANNING, FINANCE / TIP, RETIREMENT CONCERNS, SOCIAL SECURITY / MEDICARE, SURVIVOR INFORMATION | Comments (0)

Print This Post