Posted on Thursday, 18th January 2018 by Dennis Damp

Print This Post

1099Rs Available Now!
Normally, federal annuitants don't received their 1099R Tax Forms until the end of January or the beginning of February by regular mail. If you are registered to use OPM's Retirement Services Website your 1099 R is now available for download. I visited the site on January 16, 2016 and was able to download my copy that I will use for my 2017 tax return.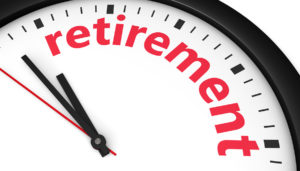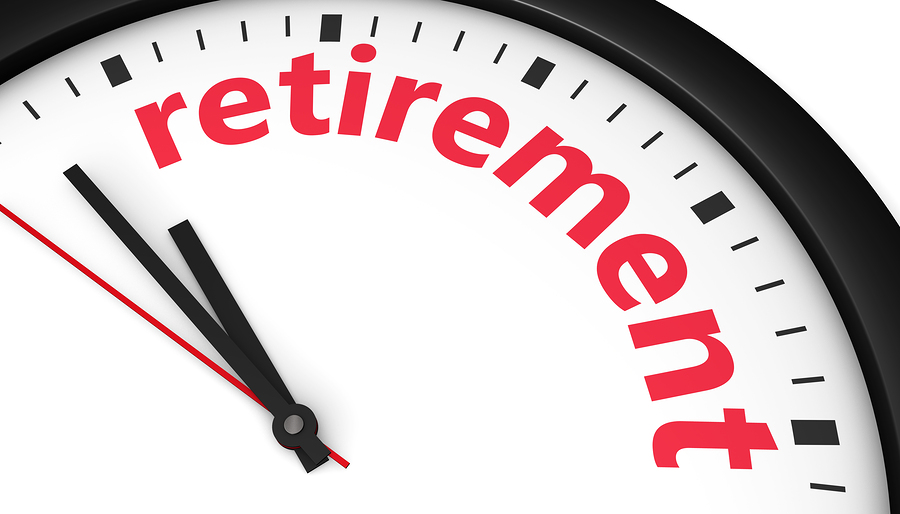 To get a head start on your taxes visit OPM's web site and download a copy. You must be registered to use the site. If you aren't registered read the article titled "Connect to OPM's Online Services" to understand the registration process and sign up. It doesn't take long, however, you may have to wait for your password to be sent via regular US mail and that can take several weeks. If you haven't signed up yet do it now. The site offers retired federal employees many helpful options such as changing your direct deposit information, address changes, 1099 R copies, and much more.
How Much Will Your Annuity Grow?
It's hard to image that I retired over 12 years ago on December 31, 2004!  Fortunately our annuity is Cola adjusted and since retiring my annuity has grown 33%. Not bad, however earlier retiree's gains were greater due to higher COLAs back in those days. Since I retired there were three years where we had no COLA adjustment and in 2016 a meager .3% increase. The best COLAs in recent years for retirees and those on Social Security was the 4.1% in 2006 and a 5.8% in 2009!
Our annuities, thanks to COLA adjustments, at least keep our heads above water. Many companies in the private sector, that still offer defined benefit plans like ours, seldom pay cost of living adjustments. My uncle Harold that was at my son's wedding in 2009 had been retired 22 years at the time. He and his wife cautioned me about retiring at such an early age. I had retired two years earlier at age 55. They said that his defined benefit plan annuity from the company he retired from was the same amount it was 22 years previous. He wasn't aware that federal retirees received an annual cost of living adjustment.
Federal annuitants are able to collect their defined benefit annuity, withdraw from their TSP accounts, and receive Social Security if they are FERS or CSRS retirees that worked at least 40 quarters paying into the Social Security system.
With interest rates rising, the possibility of higher inflation due to a growing economy, and close to  full employment, we should see a higher COLA next year. The Fed anticipates raising rates three times in 2018.  Without a COLA our buying power would erode quickly and even though it doesn't 100% compensate for higher costs it at least provides some relief. Without COLAs my annuity would be substantially lower today.
Helpful Retirement Planning Tools / Resources
Request a  Federal Retirement Report™  today to review your projected annuity payments, income verses expenses, FEGLI, and TSP projections.
Distribute these FREE tools to others that are planning their retirement
Disclaimer: Opinions expressed herein by the author are not an investment or benefit recommendation and are not meant to be relied upon in investment or benefit decisions. The author is not acting in an investment, tax, legal, benefit, or any other advisory capacity. This is not an investment or benefit research report. The author's opinions expressed herein address only select aspects of various federal benefits and potential investment in securities of the TSP and companies mentioned and cannot be a substitute for comprehensive investment analysis. Any analysis presented herein is illustrative in nature, limited in scope, based on an incomplete set of information, and has limitations to its accuracy. The author recommends that retirees, potential and existing investors conduct thorough investment and benefit research of their own, including detailed review of OPM guidance for benefit issues and for investments the companies' SEC filings, and consult a qualified investment adviser. The information upon which this material is based was obtained from sources believed to be reliable, but has not been independently verified. Therefore, the author cannot guarantee its accuracy. Any opinions or estimates constitute the author's best judgment as of the date of publication, and are subject to change without notice. The author explicitly disclaims any liability that may arise from the use of this material.
Last 5 posts by Dennis Damp
Posted in ANNUITIES / ELIGIBILITY, BENEFITS / INSURANCE, ESTATE PLANNING, FINANCE / TIP, LIFESTYLE / TRAVEL, RETIREMENT CONCERNS, SOCIAL SECURITY / MEDICARE, SURVIVOR INFORMATION | Comments (0)

Print This Post