Posted on Saturday, 19th August 2017 by Dennis Damp

Print This Post

The 2017 FEHB open season will run from November 13 through December 11, 2017.  Each year Open Season runs from the Monday of the second full workweek in November through the Monday of the second full workweek in December. Health care services providers are required to submit benefit and rate proposals for the contract term beginning January 1, 2018 on or before May 31, 2017. OPM anticipates completing negotiations by mid August so we should have updates and new rates shortly. When they are published I will send out a message to all subscribers.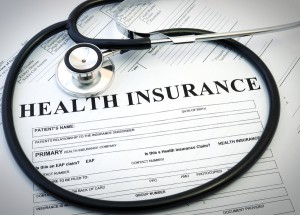 OPM encouraged all carriers to thoroughly evaluate options this year with a focus on improving affordability, reducing costs, improving the quality of care, and protecting the health of their enrolled populations. Any proposed benefit enhancements must be offset by proposed reductions so that premiums are not increased due to benefit changes.
OPM asked all providers this year to focus on the themes of:
Managing Prescription Drugs;
Ensuring Access to Care;
Population Health;
Alternative Payment Models; and
Plan Performance Assessment.
From my perspective I can't imagine that premiums won't increase; I can only hope that they won't be excessive. At least we can look forward to a small COLA increase this year that may be enough to offset any healthcare premium increases.
Retiree Jobs Update
Employers continue to aggressively recruit federal retirees and those soon to retire. A number of companies recently posted job vacancies on our Jobs Board and you will find new listings for part and full time listings at locations across the country. One company is looking for part time and full time electricians in Palm Desert, California, warehouse jobs in Columbia, MD,  customer service staff at Hilton Inns, sales and administrative positions at various locations. Other positions are posted for jobs including several work from home options. Visit our Jobs Board for complete listings with contact information.
Private companies, contractors, and state government departments use our Jobs Board to hire skilled federal retirees for part and full time positions nationwide. Many opportunities exist for those looking to supplement their retirement income or to start a second career. We provide this free job listing service to companies that are seeking to hire experienced retired federal workers.
What's Coming Next
I recently purchased two Ancestry DNA kits for my wife and I. I've been curious for years about my heritage especially since my father died when I was one and really never knew any of his side of the family. My wife's mother told her frequently that she had Cherokee Indian ancestors and we wanted to know more about that as well. We should find out soon. We received notification that our DNA samples had arrived and will be processed in 6 to 8 week. When we get the results I'll discuss the findings and describe just how easy it was to collect the DNA samples and follow the process. I couldn't pass up the 20% off sale and in some cases they are offering free shipping.
Request a  Federal Retirement Report™  today to review your projected annuity payments, income verses expenses, FEGLI, and TSP projections.
Helpful Retirement Planning Tools
Distribute these FREE tools to others that are planning their retirement
Disclaimer: Opinions expressed herein by the author are not an investment or benefit recommendation and are not meant to be relied upon in investment or benefit decisions. The author is not acting in an investment, tax, legal, benefit, or any other advisory capacity. This is not an investment or benefit research report. The author's opinions expressed herein address only select aspects of various federal benefits and potential investment in securities of the TSP and companies mentioned and cannot be a substitute for comprehensive investment analysis. Any analysis presented herein is illustrative in nature, limited in scope, based on an incomplete set of information, and has limitations to its accuracy. The author recommends that retirees, potential and existing investors conduct thorough investment and benefit research of their own, including detailed review of OPM guidance for benefit issues and for investments the companies' SEC filings, and consult a qualified investment adviser. The information upon which this material is based was obtained from sources believed to be reliable, but has not been independently verified. Therefore, the author cannot guarantee its accuracy. Any opinions or estimates constitute the author's best judgment as of the date of publication, and are subject to change without notice. The author explicitly disclaims any liability that may arise from the use of this material.
Last 5 posts by Dennis Damp
Posted in ANNUITIES / ELIGIBILITY, BENEFITS / INSURANCE, EMPLOYMENT OPTIONS, LIFESTYLE / TRAVEL, RETIREMENT CONCERNS, SOCIAL SECURITY / MEDICARE | Comments (0)

Print This Post