Posted on Wednesday, 4th October 2017 by Dennis Damp

Print This Post

FEHB Premium Increases
The U.S. Office of Personnel Management (OPM) announced today that the overall average increase in total premiums for the 2018 Federal Employees Health Benefits (FEHB) Program will rise by an average of four percent. The new 2018 Federal Employee Health Benefit (FEHB) rates were published on October 4th. View the 2018 rates to determine your new monthly or biweekly rates. I'll publish a comprehensive review of the rate and plan changes next week.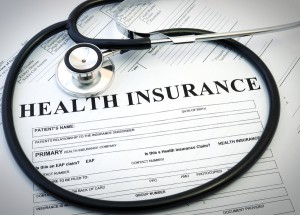 FEMA Disaster Relief Jobs
FEMA still requires assistance for the many natural disasters they responded to this year.  They need help processing disaster loan applications, specialists such as legal assistants, lawyers, paralegals, loan specialists, program support specialists, call center operators, customer service representatives, IT specialists, and admin support positions to assist those impacted by the storms. Federal retirees that apply should request a waiver during the application process of the general requirement that requires an offset between salary and annuity when reemployed by the federal government.  We posted an article titled FEMA Hurricane Disaster Jobs about these positions on our federal jobs board last week. You can review current Temporary FEMA Job Listings on USAJobs.gov and visit FEMA's Temporary Employment Page for more information and directions on how to apply.
Visit our Jobs Board for more employment opportunities for retired federal employees. Private companies, contractors, and state government departments use our Jobs Board to hire skilled federal retirees for part and full time positions nationwide. Many opportunities exist for those looking to supplement their retirement income or to start a second career.
TRICARE Changes
There are a number of changes to the military TRICARE program starting January 1, 2018 including TRICARE Standard and TRICARE Extra will become the new TRICARE Select plan. If you have TRICARE coverage review all of the changes at the TRICARE website.
TSP Alert Follow-up
I received a number of questions about the TSP program after my last article was published and I prepared a list of links to answer the many questions our readers have about the TSP program, especially what to do when you retire.
One of our site visitors and newsletter subscribers wrote to thank us for saving their children significant future tax liabilities. Don had recently read the article I wrote titled, TSP- Ways to Safeguard Your Heirs Inheritance. He said, "Thank you again for the wonderful work you do and for saving our family from what could have been a horrible mistake in our future financial planning, damaging our children's economic future."
The following links to our website, the official TSP site, and my articles will answer many of your TSP questions:
Request a  Federal Retirement Report™  today to review your projected annuity payments, income verses expenses, FEGLI, and TSP projections.
Helpful Retirement Planning Tools
Distribute these FREE tools to others that are planning their retirement
Disclaimer: Opinions expressed herein by the author are not an investment or benefit recommendation and are not meant to be relied upon in investment or benefit decisions. The author is not acting in an investment, tax, legal, benefit, or any other advisory capacity. This is not an investment or benefit research report. The author's opinions expressed herein address only select aspects of various federal benefits and potential investment in securities of the TSP and companies mentioned and cannot be a substitute for comprehensive investment analysis. Any analysis presented herein is illustrative in nature, limited in scope, based on an incomplete set of information, and has limitations to its accuracy. The author recommends that retirees, potential and existing investors conduct thorough investment and benefit research of their own, including detailed review of OPM guidance for benefit issues and for investments the companies' SEC filings, and consult a qualified investment adviser. The information upon which this material is based was obtained from sources believed to be reliable, but has not been independently verified. Therefore, the author cannot guarantee its accuracy. Any opinions or estimates constitute the author's best judgment as of the date of publication, and are subject to change without notice. The author explicitly disclaims any liability that may arise from the use of this material.
Last 5 posts by Dennis Damp
Posted in BENEFITS / INSURANCE, EMPLOYMENT OPTIONS, ESTATE PLANNING, FINANCE / TIP, LIFESTYLE / TRAVEL, RETIREMENT CONCERNS, SURVIVOR INFORMATION | Comments (0)

Print This Post