Posted on Thursday, 11th October 2018 by Dennis Damp

Print This Post

Social Security and Supplemental Security Income (SSI) benefits for more than 67 million Americans will increase 2.8 percent in 2019. CSRS annuitants will receive the full amount, FERS retirees will receive a 2% cost-of-living adjustment (COLA).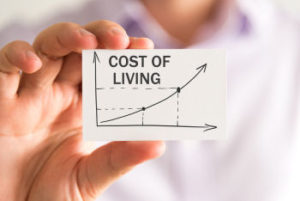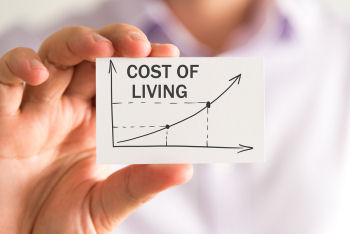 The 2.8 percent COLA will begin with benefits payable to more than 62 million Social Security beneficiaries in January 2019. Increased payments to more than 8 million SSI beneficiaries will begin on December 31, 2018. Federal civil servant retirees will receive the new adjustment starting with their January 2019 annuity payment.
The maximum amount of earnings subject to the Social Security tax (taxable maximum) will increase to $132,900. The earnings limit for workers who are younger than "full" retirement age (age 66 for people born in 1943 through 1954) will increase to $17,640. Social Security will deduct $1 from benefits for each $2 earned over $17,640.
The earnings limit for people turning 66 in 2019 will increase to $46,920. Social Security will deduct $1 from benefits for each $3 earned over $46,920 until the month the worker turns age 66.) There is no limit on earnings for workers who are "full" retirement age or older for the entire year.
View the list of COLA's for CSRS and FERS annuitants going back to 1999.  Since I retired December 31, 2004 my CSRS annuity has increased just under 50% over the past 14 years. COLAs may not make up 100% of what we lose to true inflation but they do keep our heads above water.
Our FEHB 2019 premiums are going up an average of 1.3 percent, which is the lowest increase since the 1996 plan year.  The Federal Employees Health Plan (FEHB) Open Season runs from November 12th to December 10th.  The combination of a higher COLA for 2019 and lower than anticipated increases in our health care costs is good news for all.

Helpful Retirement Planning Tools / Resources
Distribute these FREE tools to others that are planning their retirement
Disclaimer: Opinions expressed herein by the author are not an investment or benefit recommendation and are not meant to be relied upon in investment or benefit decisions. The author is not acting in an investment, tax, legal, benefit, or any other advisory capacity. This is not an investment or benefit research report. The author's opinions expressed herein address only select aspects of various federal benefits and potential investment in securities of the TSP and companies mentioned and cannot be a substitute for comprehensive investment analysis. Any analysis presented herein is illustrative in nature, limited in scope, based on an incomplete set of information, and has limitations to its accuracy. The author recommends that retirees, potential and existing investors conduct thorough investment and benefit research of their own, including detailed review of OPM guidance for benefit issues and for investments the companies' SEC filings, and consult a qualified investment adviser. The information upon which this material is based was obtained from sources believed to be reliable, but has not been independently verified. Therefore, the author cannot guarantee its accuracy. Any opinions or estimates constitute the author's best judgment as of the date of publication, and are subject to change without notice. The author explicitly disclaims any liability that may arise from the use of this material.
Last 5 posts by Dennis Damp
Posted in ANNUITIES / ELIGIBILITY, BENEFITS / INSURANCE, FINANCE / TIP, RETIREMENT CONCERNS, SOCIAL SECURITY / MEDICARE, SURVIVOR INFORMATION | Comments (0)

Print This Post