Posted on Thursday, 13th October 2022 by Dennis Damp

Print This Post

I reported in mid-September that the 2023 COLA was projected to be as high as 8.8%. The Social Security Administration announced an 8.7% COLA increase on October 13th. CSRS annuitants will receive the full 8.7% next year while FERS annuitants will receive 7.7%, a hefty increase from last year's 5.9%. View the table of all COLAs from 1999 to the present to see how it has changed over the years.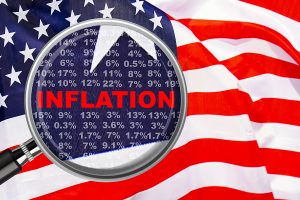 For the Federal Employees' Retirement System (FERS) or FERS Special benefits, if the increase in the CPI is 2 percent or less, the Cost-of-Living Adjustment is equal to the CPI increase. If the CPI increase is more than 2 percent but no more than 3 percent, the Cost-of-Living Adjustment is 2 percent. If the CPI increase is more than 3 percent, the adjustment is 1 percent less than the CPI increase. The new amount is rounded down to the next whole dollar.
This will be another driving force for inflation as we go forward. The Consumer Price Index (CPI) for last month increased 8.2%! The intro to Fast and Furious – Where there is Smoke There is Fire noted that Uncle Sam borrowed 56.5 cents of every dollar they spent last year, it isn't going to get better in 2022 when all is said and done.
At first glance this seems like a windfall for retirees until you look under the hood and realize that the cost of everything has increased dramatically and continues to do so. Are we really better off? I would say yes, many private sector annuities aren't adjusted annually for inflation.
Each year, I calculate how much my base annuity has increased since I retired on December 31, 2004. My annuity has increased 55% over the past 17 years! I'm grateful that our retirement is adjusted each year, even though there were three years, 2010, 2011 and 2016, where no increase was provided.
Please forward this email to other interested parties.
Helpful Retirement Planning Tools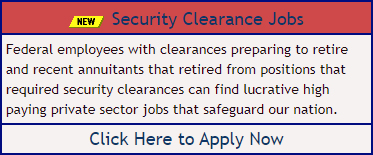 Disclaimer: The information provided may not cover all aspect of unique or special circumstances, federal regulations, medical procedures, and benefit information are subject to change. To ensure the accuracy of this information, contact relevant parties for assistance including OPM's retirement center. Over time, various dynamic economic factors relied upon as a basis for this article may change. The advice and strategies contained herein may not be suitable for your situation and this service is not affiliated with OPM or any federal entity. You should consult with a financial, medical or human resource professional where appropriate. Neither the publisher or author shall be liable for any loss or any other commercial damages, including but not limited to special, incidental, consequential, or other damages.
Last 5 posts by Dennis Damp
Posted in UNCATEGORIZED | Comments (0)

Print This Post