Posted on Monday, 30th December 2019 by Dennis Damp

Print This Post

Those planning to retire soon will benefit from the pay raise in a number of ways. Primarily, your annual leave buy back will be at the new pay rate starting the first pay period of 2020. If you plan on staying another year or longer the raise will increase your high three average earnings that is used to determine your monthly annuity. Retirees ended up with a small 1.6% COLA this year, leaving retirees a little behind the curve when taking inflation into consideration.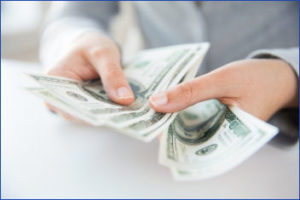 Federal civilian employees will see an average 3.1% pay increase starting January 1, 2020; a 2.6% increase in basic pay, with an average 0.5% increase in locality pay. The pay increases for GS employees ranges from 2.85% to 3.52%.
The President signed an Executive Order on December 20th officially averting a second government shutdown in 2019.  The 3.1% pay raise 2020 charts are now available along with new paid parental leave benefits providing all federal employees with up to 12 weeks of paid parental leave per year.
The pay raise will take effect with the first full pay period of 2020, which begins Jan. 5. We published the new pay table on December 26th including the locality pay area definitions outlining the pay rates for all regions nationwide.
The rates of basic pay or salaries are included for the following list of statutory pay systems:
The General Schedule
The Foreign Service Schedule
schedules for the Veterans Health Administration of the Department of Veterans Affairs
Senior Executive Service
Certain Executive, Legislative, and Judicial Salaries
The Executive Schedule
This was the largest annual increase since 2009 when federal employees received a base rate increase of 2.9%. OPM was fast to react to the Presidential Order and released the new tables the day after Christmas.
Following are links to the new 2020 tables, including locality adjustments:
Click here for: Special Rates Tables
Request a Federal Retirement Report
Retirement planning specialists provide a comprehensive Federal Retirement Report™ including annuity projections, expenditures verses income, with a complete benefits analysis. This comprehensive 27-page benefits summary will help you plan your retirement.
Find answers to your questions: The best time to retire, retirement income vs expenditures, FEGLI options and costs, TSP risks and withdrawal strategies, and other relevant topics. Determine what benefits to carry into retirement and their advantages. You will also have the opportunity to set up a personal one-on-one meeting with a CERTIFIED FINANCIAL PLANNER.
Helpful Retirement Planning Tools / Resources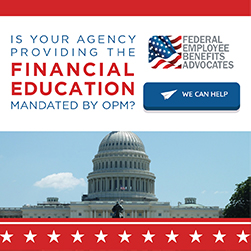 Disclaimer:
Opinions expressed herein by the author are not an investment or benefit recommendation and are not meant to be relied upon in investment or benefit decisions. The author is not acting in an investment, tax, legal, benefit, or any other advisory capacity. This is not an investment or benefit research report. The author's opinions expressed herein address only select aspects of various federal benefits and potential investment in securities of the TSP and companies mentioned and cannot be a substitute for comprehensive investment analysis. Any analysis presented herein is illustrative in nature, limited in scope, based on an incomplete set of information, and has limitations to its accuracy. The author recommends that retirees, potential and existing investors conduct thorough investment and benefit research of their own, including detailed review of OPM guidance for benefit issues and for investments the companies' SEC filings, and consult a qualified investment adviser. The information upon which this material is based was obtained from sources believed to be reliable, but has not been independently verified. Therefore, the author cannot guarantee its accuracy. Any opinions or estimates constitute the author's best judgment as of the date of publication, and are subject to change without notice. The author explicitly disclaims any liability that may arise from the use of this material.
Last 5 posts by Dennis Damp
Posted in ANNUITIES / ELIGIBILITY, BENEFITS / INSURANCE, ESTATE PLANNING, FINANCE / TIP, RETIREMENT CONCERNS, SURVIVOR INFORMATION | Comments (0)

Print This Post