Posted on Thursday, 11th July 2019 by Dennis Damp

Print This Post

Many approaching 65 ask, "Why shouldn't I simply sign up for Medicare A and B and cancel my FEHB plan?" They believe at first glance that Medicare A & B duplicates what our Federal Employees Health benefits (FEHB) plans provide. I reply to this question many times throughout the year and refer those asking to the series of articles I wrote on Medicare enrollment. I thought it best to add another article on the subject just to talk about how the two programs work so well together.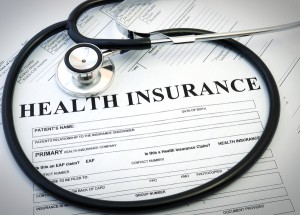 Federal retirees with FEHB coverage typically opt for the Original Medicare Plan, Parts A & B, because it is available nationwide and you can go to any doctor, specialist, or hospital that accepts Medicare.
Medicare covers some but not all of your health care costs and you are responsible for the remainder unless you have supplemental coverage through a private insurance carrier. FEHB provides that additional coverage when it becomes your secondary provider after signing up for Medicare. Most FEHB plans also pay the majority of your copayments, coinsurance and deductibles for Medicare enrollees. Your FEHB plan also provides the same prescription drug coverage after you enroll in Medicare so you don't have to sign up for Medicare Part D prescription drug coverage.
Section 9 of your FEHB plan booklet covers the different Medicare options and what costs they will waive and pay when you sign up.
If you opt out of your FEHB plan and sign up for Medicare A, B and D you may still need a Medicare Supplement policy that picks up some of the costs Medicare doesn't cover. I've heard horror stories from several federal retirees that dropped their FEHB plan when they signed up for the Original Medicare Plan or enrolled in a Medicare Advantage Part C option and found the coverage inadequate. They had to pay excessive prescription drug costs, copayments and deductibles they couldn't afford.
When you add up the additional costs for Medicare Part D and a supplemental policy it often makes sense to enroll in a lower cost FEHB policy when signing up for Medicare's Original Plan.  By switching to a lower cost FEHB plan you can often save enough to pay your Medicare monthly premium. If you drop your FEHB plan you can't go back at a later date unless you properly suspend your FEHB coverage. Suspensions are only available under certain conditions.
The simple fact is that after signing up for Medicare Part A and B, what Medicare doesn't cover FEHB often does as your secondary provider and you retain the same prescription drug coverage you always had with them. My wife and I enrolled in the Original Medicare Plan five years ago and we kept our FEHB coverage. We haven't paid any substantial copayments, coinsurance or deductibles other than for prescription drugs since.
There are other options that add to the confusion such as Medicare Part C, the Medicare Advantage plan.  With Medicare Advantage Plans you wouldn't require FEHB coverage however you have to be careful. They may not have the same benefits and coverage and that could be costly. In most Medicare Managed Part C plans, you can only go to doctors, specialists, or hospitals that are part of the plan.  Medicare managed care plans provide all the benefits that Original Medicare covers. Some cover extras, like prescription drugs.
If you decide to enroll in a Medicare Advantage Plan, Part C, instead of the Traditional Part A & B Plan you are able to suspend your FEHB coverage. If coverage is suspended you can enroll in a FEHB plan during the next open season if the Medicare Advantage Program you enrolled in doesn't work out.
All of these programs are discussed in detail in the articles listed below.
Jobs Update Employers continue to recruit federal retirees and those soon to retire. A number of companies post job vacancies on our Jobs Board and you will find listings for both part and full time positions at locations nationwide. Those with security clearances also have many opportunities to consider.
The good news for anyone that wants to work is that "For Hire" signs are posted everywhere today. With an unemployment rate of 3.7% the country is at full employment. The only way for companies to find more employees is to attract those who voluntarily stopped working, including retirees. Wages are increasing so that is good news for anyone interested in supplementing their retirement income.
We recently added a HR Curriculum Manager position with the Graduate School in Washington, DC and a Safety Specialist position with the Massachusetts Port Authority in East Boston that may interest some of our newsletter subscribers. Visit our jobs board for additional opportunities.
Helpful Retirement Planning Tools / Resources
Disclaimer:Opinions expressed herein by the author are not an investment or benefit recommendation and are not meant to be relied upon in investment or benefit decisions. The author is not acting in an investment, tax, legal, benefit, or any other advisory capacity. This is not an investment or benefit research report. The author's opinions expressed herein address only select aspects of various federal benefits and potential investment in securities of the TSP and companies mentioned and cannot be a substitute for comprehensive investment analysis. Any analysis presented herein is illustrative in nature, limited in scope, based on an incomplete set of information, and has limitations to its accuracy. The author recommends that retirees, potential and existing investors conduct thorough investment and benefit research of their own, including detailed review of OPM guidance for benefit issues and for investments the companies' SEC filings, and consult a qualified investment adviser. The information upon which this material is based was obtained from sources believed to be reliable, but has not been independently verified. Therefore, the author cannot guarantee its accuracy. Any opinions or estimates constitute the author's best judgment as of the date of publication, and are subject to change without notice. The author explicitly disclaims any liability that may arise from the use of this material.
Last 5 posts by Dennis Damp
Posted in BENEFITS / INSURANCE, EMPLOYMENT OPTIONS, FINANCE / TIP, LIFESTYLE / TRAVEL, RETIREMENT CONCERNS, SOCIAL SECURITY / MEDICARE, SURVIVOR INFORMATION | Comments (0)

Print This Post