Posted on Friday, 18th February 2022 by Dennis Damp

Print This Post

If you are in the market for a new car, it may be challenging to find the one you want at an affordable price. Most dealers have few new cars available; it has been that way for more than a year now. Honestly, I don't know how the dealerships are staying in business. Some have closed their doors for good and most new car show rooms are empty. Edmunds reports that 82% of all new cars bought in January sold for over the MSRP.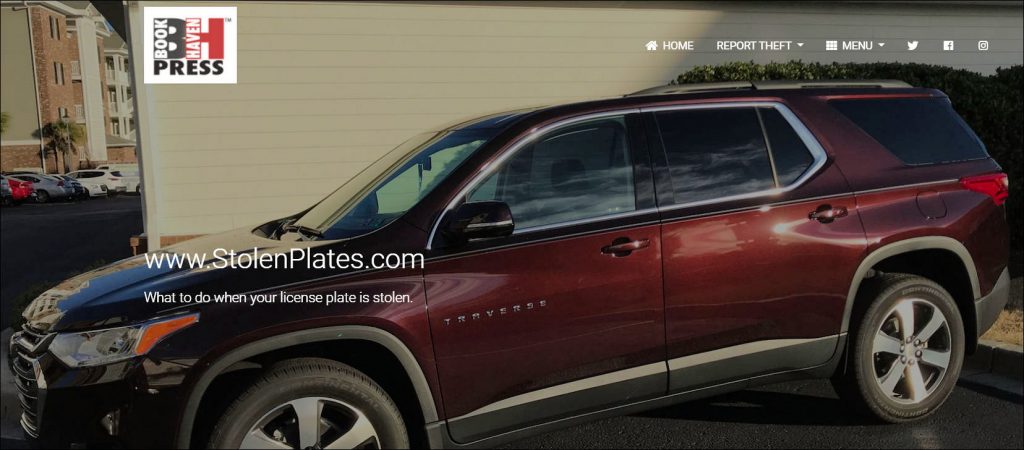 My 2020 Traverse – Featured on www.stolenplates.com
GM's 2021 sales fell 13% from 2020 levels to just over 2.2 million and 24% from 2019 pre Covid sales of 2.887 million vehicles. Demand is high however inventory is extremely low stateside due to chip shortages, the majority are manufactured overseas.
The North American Free Trade Agreement (NAFTA), signed by Bill Clinton in 1993, sent the vast majority of our manufacturing overseas to China and elsewhere. Millions of manufacturing jobs were lost stateside. Subsequent democratic and republican administrations supported this agreement until Donald Trump withdrew from NAFTA and encouraged manufactures to return to America.
Intel recently announced that a new $20 billion dollar chip facility will be built in Ohio. Two chip plants will be constructed on their 1,000-acre site; they plan to expand to eight facilities employing 3,000 when it is completed. Construction begins this year with production scheduled to start late 2025. This won't help with current chip shortages, and we may have supply chain problems for some time to come. The Biden Administration is working with Congress to pass legislation that will provide incentives for other chip manufacturers to set up shop in America.
I purchased a new 2020 Chevy Traverse in January of 2020, around the time COVID arrived on our shores. The ride is exceptional for an SUV with its 20-inch wheels; a powerful six-cylinder engine and tons of cargo space. I was impressed with its safety features, navigation, rear view mirror camera, and 360-degree backup camera. The touch screen and voice controls are easy to use.
Costco offered a $700 Costco gift card when buying a GM car through their auto purchasing program. Including manufacturer and dealer incentives, plus an additional $1500 off by using my GM credit card points, I paid 17 percent below MSRP. The $700 Costco card covered my gas purchases for almost a full year. A great deal.
In October of last year several companies offered me more than I paid for my 2020 Traverse! The KIA dealer offered my wife a similar deal for her 2018 KIA Soul.
My son was looking for a new SUV, his 2014 Traverse had 75,000 miles on the odometer. None were available at local dealerships and we offered to sell him ours for a reasonable price. We liked our Traverse but it didn't have adaptive cruise control, the leather seats are too short and uncomfortable for long trips, and a midsize SUV was a better fit for us. WeBuyAnyCar offered him $12,200 for his 2014 Traverse. They gave him a check on-the-spot after a short 30-minute inspection less a $300 processing fee.
I started searching for a replacement; it was like looking for trees in Greenland, there weren't any to speak of on the lots. I contacted several Buick dealers to test drive an Envision SUV. We were in Myrtle Beach at the time and they found one in Atlanta Georgia, too far to travel for a test drive! They offered to order one but I refused without a test drive; they only offered the same 4-cyclinder engine on all trim levels. Plus, they wouldn't provide a delivery date. They also advised me that many of the features we wanted, such as adaptive cruise control and heated steering wheel, weren't available due to the chip shortage.
Fortunately, I'm taking my time and in no hurry. Plus, I generally don't pay sticker price for any car. During our search in Myrtle Beach, the few new cars on the lot had an upcharge of from $3,000 to $5,000 above MSRP sticker price due to "low inventory levels!"
Normally a new car's value declines precipitously after purchase. Not today; you may discover, like I did, that two of our cars that we bought new in 2018 and 2020 are now worth more than what we initially paid! According to Edmunds.com "Used car prices are up almost 40%, and new car prices are up about 12% compared to last year." Check out how much your car is worth on Edmunds.com. You will be surprised at today's used car values.
If you are on the fence and need a car now, Consumer Reports' article titled "How to Buy a Car in Today's Challenging Market" can help.
We did find a limited number of models to test drive at several car dealerships in Pittsburgh, not the trim levels we wanted. Just haven't found the right one yet. Hopefully, things will improve this summer but I'm not keeping my fingers crossed.
Helpful Retirement Planning Tools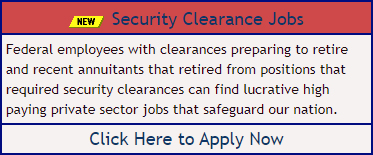 Disclaimer: The information provided may not cover all aspect of unique or special circumstances, federal regulations, medical procedures, and benefit information are subject to change. To ensure the accuracy of this information, contact relevant parties for assistance including OPM's retirement center. Over time, various dynamic economic factors relied upon as a basis for this article may change. The advice and strategies contained herein may not be suitable for your situation and this service is not affiliated with OPM or any federal entity. You should consult with a financial, medical or human resource professional where appropriate. Neither the publisher or author shall be liable for any loss or any other commercial damages, including but not limited to special, incidental, consequential, or other damages.
Last 5 posts by Dennis Damp
Posted in LIFESTYLE / TRAVEL, RETIREMENT CONCERNS, Travel | Comments (0)

Print This Post