Posted on Friday, 17th August 2018 by Dennis Damp

Print This Post

I'm always looking for ways to economize and cut expenses from utility costs to investment managements fees and everything in between. Typically, I look for lower utility supplier rates and always, ALWAYS, sign up for fixed rate deals only. I also annotate on my utilities file back cover the start and ending dates for each service and the agreed upon rates.
Recently I got caught by surprise. My electric bill two months ago was higher than usual. I rationalized that it was the hot weather and due to higher air conditioning costs. I was busy at the time and unfortunately didn't take the time to investigate further.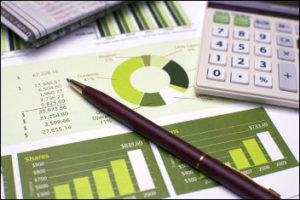 This month my electric bill was $500, more than double my usual summer bill, and I knew immediately something was wrong. After reviewing the statement, I discovered the power supplier had increased our kilowatt/hour (KWh) rate from 6.39 cents to 17.3 cents! I changed my supplier back in February and their customer service representative advised me that my rate would be fixed for 1 year and that I could cancel or transfer at any time.
I called the supplier and they said I signed up for a variable rate and the low introductory rate was for the first month! Duquesne Light, our local power provider, is only charging 7.96 cents per KWH and I advised the supplier that I was overcharged. Their representative said there was nothing she could do other than immediately return supplier services to Duquesne Light. However, she could not adjust my prior bills. I told her that I would be filing a formal compliant with the Pennsylvania Utilities Commission and their charges, more than double the cost of my power provider, was unacceptable and a form of highway robbery.
During the conversation I was polite and focused on the facts; the high cost per KWh, a fixed rate for 12 months not one, and my intent to file a complaint. The customer service representative said she would initiate an internal investigation and we ended our conversation.
A half hour later I received a call from the supplier's investigator. She was friendly, seemed concerned, and ask me to explain the situation again to her. By the end of the conversation she agreed to refund $395, all of the charges above the original 6.30 cents per KWh. This was only four days ago and the check arrived, much to my surprise, today.
It pays to complain, especially when you were possibly misinformed by a company's agent or by misleading advertising. The initial savings from switching can be 10 to 15 percent or higher if you can locate a fixed rate supplier that services your area. However, if you forget to transfer to a lower provider after the agreement ends you will generally be stuck with higher costs.
The ability to switch utility suppliers also applies to natural gas in Pennsylvania and I signed an agreement with another gas supplier last January for a one-year period. They sent a confirmation letter which guaranteed the cost of .299 per therm for a one-year period. Currently Columbia gas, our gas provider, is charging .30830 per therm so we are slightly ahead of the game.
The electric supplier salesmen that I originally talked to last February assured me that future rates would be competitive with Duquesne Light. That was not the case and fortunately I was able to get a refund. In the future, I intend to be more diligent before changing utility suppliers and may just use my providers for the supply side too unless prices just get out of hand. If you do change electric and gas suppliers review your bills each month to ensure they are charging you the agreed upon rates.

Helpful Retirement Planning Tools / Resources
Distribute these FREE tools to others that are planning their retirement
Disclaimer: Opinions expressed herein by the author are not an investment or benefit recommendation and are not meant to be relied upon in investment or benefit decisions. The author is not acting in an investment, tax, legal, benefit, or any other advisory capacity. This is not an investment or benefit research report. The author's opinions expressed herein address only select aspects of various federal benefits and potential investment in securities of the TSP and companies mentioned and cannot be a substitute for comprehensive investment analysis. Any analysis presented herein is illustrative in nature, limited in scope, based on an incomplete set of information, and has limitations to its accuracy. The author recommends that retirees, potential and existing investors conduct thorough investment and benefit research of their own, including detailed review of OPM guidance for benefit issues and for investments the companies' SEC filings, and consult a qualified investment adviser. The information upon which this material is based was obtained from sources believed to be reliable, but has not been independently verified. Therefore, the author cannot guarantee its accuracy. Any opinions or estimates constitute the author's best judgment as of the date of publication, and are subject to change without notice. The author explicitly disclaims any liability that may arise from the use of this material.
Last 5 posts by Dennis Damp
Posted in FINANCE / TIP, LIFESTYLE / TRAVEL, RETIREMENT CONCERNS | Comments (0)

Print This Post