Posted on Thursday, 28th January 2021 by Dennis Damp

Print This Post

Those approaching retirement and retirees are the most susceptible to COVID-19 infection. According to the Centers for Disease Control and Prevention, COVID-19 is deadliest among older populations. In fact, through January 21, 93 percent of COVID-19 deaths nationwide have occurred among those ages 55 or older.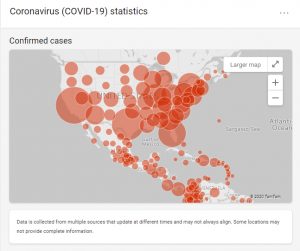 A one hour session with a Certified Financial Planner is incuded.
There is bundant information available on how to avoid catching the virus, potential remedies, and vaccines that are on their way, but little information about how to fight COVID at home after being diagnosed with the disease.
I received a message from someone that came down with Covid last November and went to the hospital with a high fever, rapid heartbeat, and other common symptoms. The advice he received when discharged for treatment at home is included in this patient's summary that I converted to a PDF for our readers. You may wish to download this and keep it handy. If you are diagnosed with COVID, discuss these recommendations with your doctor to see if they are appropriate for your course of treatment.
According to Newsweek, nearly 200 of the National Guard's 35,000 troops deployed to Washington DC for the inauguration, tested positive for COVID-19. They go on to say, "crowded conditions and a lack of face masks among the troops could worsen the virus' spread, especially since 15,000 are expected to leave Washington D.C. and return to their home states within five to 10 days, according to Reuters." Large gatherings with close quarters spread COVID.
Caravans of immigrants are heading our way from South America and potentially spreading COVID as they approach our southern border and enter this country. The President of Guatemala stated in a recent article that, "most entered his country without showing the negative coronavirus test that Guatemala requires." The migrants are crowded together day and night and many if not most aren't wearing masks. Thousands more are joining the caravan as it heads north. Immigration and Customs Enforcement (ICE) was ordered to suspend removals, and to release detainees. I hope the new administration, with Doctor Fauci's input, follows the science and take necessary steps to prevent spreading the virus before releasing anyone! If they don't, this could spread infections throughout America.
Illegal immigration also creates a financial burden on taxpayers considering that in 2020 the federal government borrowed 56 cents of every dollar it spent. My last article, titled "Unreasonable Expectations – The Debt Crisis," outlines the dire straits we find ourselves in these days.
Several of my nephews and their spouses were diagnosed with COVID two months ago and all but one recovered after a short hospital stay. Johnny was in ICU for 7 weeks and moved out of intensive care last Thursday. He is still at the hospital on 100% oxygen, they don't know when he will return home. Johnny, my 67-year-old nephew, was always active even after multiple botched hip replacement surgeries. One of the contractors I use and his wife tested positive for COVID last week, they are in their 50s and having problems.
My wife and I always wear face masks when out, constantly use hand sanitizer, and socially distance whenever possible. We order takeout occasionally, and haven't eaten out at a restaurant since last March. Our health care provider launched an online COVID – 19 vaccine registration process this week; my wife and I signed up. If they receive sufficient inventory, we could receive our shots as early as February 1st.  Our daughter is a critical care respiratory therapist and received both shots several weeks ago with no significant side effects. Hopefully, after the majority of us get vaccinated, things will improve dramatically. I am cautiously optimistic.
Request a Federal Retirement Report
Retirement planning specialists provide a comprehensive Federal Retirement Report™ including annuity projections, expenditures verses income, with a complete benefits analysis. This comprehensive 27-page benefits summary will help you plan your retirement.
Request Your Personalized Federal Retirement Report™ Today
Find answers to your questions: The best time to retire, retirement income vs expenditures, FEGLI options and costs, TSP risks and withdrawal strategies, and other relevant topics. Determine what benefits to carry into retirement and their advantages. You will also have the opportunity to set up a personal one-on-one meeting with a CERTIFIED FINANCIAL PLANNER.
Helpful Retirement Planning Tools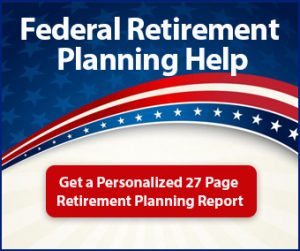 Disclaimer: The information provided may not cover all aspect of unique or special circumstances, federal regulations, medical procedures, and benefit information are subject to change. To ensure the accuracy of this information, contact relevant parties for assistance including OPM's retirement center. Over time, various dynamic economic factors relied upon as a basis for this article may change. The advice and strategies contained herein may not be suitable for your situation and this service is not affiliated with OPM or any federal entity. You should consult with a financial, medical or human resource professional where appropriate. Neither the publisher or author shall be liable for any loss or any other commercial damages, including but not limited to special, incidental, consequential, or other damages.
Last 5 posts by Dennis Damp
Posted in LIFESTYLE / TRAVEL, RETIREMENT CONCERNS, SURVIVOR INFORMATION, WELLNESS / HEALTH | Comments (0)

Print This Post