Posted on Sunday, 29th March 2020 by Dennis Damp

Print This Post

Federal retirees are generally able to reapply for federal jobs under the rehired annuitant program. The government is fast tracking dual compensation waivers that will allow reemployed retirees, with critical skills needed to fight this pandemic, to return to work without impacting their annuity.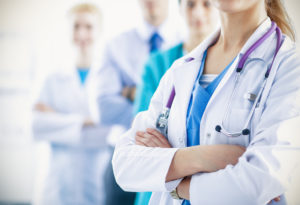 In light of the continued impact of COVID-19 on the Federal workforce, the U.S. Office of Personnel Management (OPM) is accepting delegation of authority requests for dual compensation reduction (salary off-set) waivers under 5 CFR 553.202, based on a hiring need resulting from the COVID-19 pandemic health crisis.  The delegated authority enables agencies to waive the dual compensation (salary off-set) to reemploy individuals needed in response to COVID-19.  Agencies are provided a fast track template that agencies can submit via email to OPM for expedited review.
OPM is working closely with all agencies involved with this crisis to provide updated information to Federal agencies and employees as it becomes available. HR offices should submit their requests direct to OPM.
OPM has also delegated authority direct to the U.S. Department of Veterans Affairs (VA) to issue dual compensation reduction waivers, enabling the VA to quickly reemploy retired subject matter experts and deploy them to where they are needed most to combat COVID-19.
The VA must respond to patient needs at numerous medical centers, community-based outpatient clinics, cemeteries, community living centers, spinal cord injury units, Veterans Benefits Administration offices, headquarters, and miscellaneous VA program offices nationwide.  This delegation provides the VA with the flexibility needed to accomplish its mission in providing quality medical care to our nation's veterans.
This delegation allows the Chief Human Capital Officer or their designee to waive the salary reduction when necessary to reemploy a retired federal employee temporarily in response to COVID-19.
Detailed guidance is now available from OPM related to Coronavirus Disease 2019 (COVID-19). Employees should contact their human resources office if they have further questions on specific authorities and flexibilities.
If you are retired and have the skill sets needed for this emergency, contact your former employer if you are interested in returning to work to help out.
Request a Federal Retirement Report
Retirement planning specialists provide a comprehensive Federal Retirement Report™ including annuity projections, expenditures verses income, with a complete benefits analysis. This comprehensive 27-page benefits summary will help you plan your retirement.
Request Your Personalized Federal Retirement Report™ Today
Find answers to your questions: The best time to retire, retirement income vs expenditures, FEGLI options and costs, TSP risks and withdrawal strategies, and other relevant topics. Determine what benefits to carry into retirement and their advantages. You will also have the opportunity to set up a personal one-on-one meeting with a CERTIFIED FINANCIAL PLANNER. Helpful Planning Tools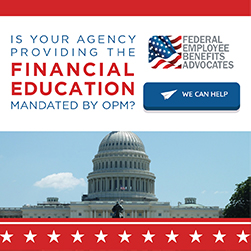 Disclaimer: Opinions expressed herein by the author are not an investment or benefit recommendation and are not meant to be relied upon in investment or benefit decisions. The author is not acting in an investment, tax, legal, benefit, or any other advisory capacity. This is not an investment or benefit research report. The author's opinions expressed herein address only select aspects of various federal benefits and potential investment in securities of the TSP and companies mentioned and cannot be a substitute for comprehensive investment analysis. Any analysis presented herein is illustrative in nature, limited in scope, based on an incomplete set of information, and has limitations to its accuracy. The author recommends that retirees, potential and existing investors conduct thorough investment and benefit research of their own, including detailed review of OPM guidance for benefit issues and for investments the companies' SEC filings, and consult a qualified investment adviser. The information upon which this material is based was obtained from sources believed to be reliable, but has not been independently verified. Therefore, the author cannot guarantee its accuracy. Any opinions or estimates constitute the author's best judgment as of the date of publication, and are subject to change without notice. The author explicitly disclaims any liability that may arise from the use of this material.
Last 5 posts by Dennis Damp
Posted in ANNUITIES / ELIGIBILITY, BENEFITS / INSURANCE, EMPLOYMENT OPTIONS, FINANCE / TIP, LIFESTYLE / TRAVEL, RETIREMENT CONCERNS | Comments (0)

Print This Post