Posted on Monday, 9th October 2017 by Dennis Damp

Print This Post

Open season runs from November 13 through December 11 of this year however some providers already have their 2018 plan brochures available. GEHA sent me an email message listing a summary  of plan changes for 2018 and a link to their 2018 brochure! You can view the GEHA 2018 Brochure on their site and save a copy to your hard drive.  My wife and I are enrolled in the GEHA nationwide Standard Self + One plan and the monthly premium increased $5.02 to $255.92, a  2% increase over last year's premium. All plan 2018 FEHB Premiums were published by OPM last week.  I selected the GEHA plan a year before turning age 65 to take advantage of their low rates and because GEHA waives the majority of deductibles, copayments, and coinsurance when you sign up for Medicare. Since turning 65 my wife and I haven't paid any of these charges for our doctors visits or medical procedures.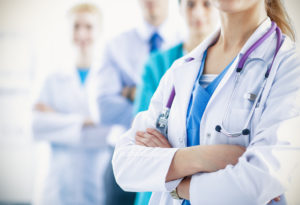 One of the significant changes to my GEHA standard plan in 2018 is their increased coverage for hearing aids, they now pay $2,500 every three years for new ones. I'm waiting to get a new pair until early 2018 when the increased coverage kicks in.  This is enough to cover good quality hearing aids from most vendors. I've been buying mine from Costco and am satisfied with their aids, costs and service. If I hadn't had GEHA's early release 2018 brochure I would have purchased my new aids this month. It's a good idea to review you 2018 plan brochure as early as possible so you know what to expect and understand the changes that may have been made to your benefits.
For comparison here are a few nationwide non-postal Self Plus One Basic Plan rates for 2018. Each entry includes the plan name, number, 2018 monthly costs, and the change from last year.
GEHA Standard (316) $255.92 +$5.02
Blue Cross and Blue Shield Basic (113) $372.32 +15.60
MHBP Value (416) $294.43 -12.26
AWPA CDHP (476) $304.93 +10.31
NALC CDHP (326) $251.06 No Change
If you will be signing up for Medicare soon read the following articles that explain how Medicare and the FEHB work together. You can also visit our site for general Medicare guidance. Many federal retirees that enroll in Medicare look for a lower cost plan to offset their Part B premiums. Plus, many of the FEHB plans waive most of the deductibles, copayments, and coinsurance when Medicare is your primary healthcare provider.
I checked the Blue Cross Site however their 2018 brochures weren't available on the date I posted this article. If you have Blue Cross and Blue Shield visit their Brochures and Forms Page to obtain a copy of their 2018 brochure. It should be available shortly. You can visit your provider's site to obtain a copy of their 2018 brochure when released. Provider websites are listed in their brochures. OPM will post links to all plans by State, possibly later this month or at the latest in early December.
At a minimum I review plan brochures of interest for the following:
Section 1 – How the plan works
Section 2 – Plan changes for upcoming year
Section 5(f) – Prescription Drugs
Section 5 – Benefits (Review sections of interest)
Section 9 – Coordinating benefits with Medicare
Summary of Benefits charts at the back of each brochure
New rates – back cover of brochure
Take your time this open season to ensure you have the medical coverage needed for you and your family.  If you make the wrong decision or neglect to review plan changes you could end up paying considerable out-of-pocket costs in 2018.  Our FEHB plans, from my perspective, are superior to what many private companies provide.
One of our site visitors works for a large corporation. After the previous administration implemented the Affordable Care Act (AFC) his company only provided employees with one option, a high deductable plan. Each time anyone in his family goes to the doctor he pays a $100 copayment. His wife recently went in for blood work and the copayment was $430 and when he took both of his toddlers to the doctors his copayment was $260. Every time he has anything done he pays huge deductibles and copayments. Prior to the AFC his monthly insurance premium was only $275 for family coverage and he had $25 copayments for most visits! He does have a health savings account but it doesn't cover much of his yearly expenses.
Request a  Federal Retirement Report™  today to review your projected annuity payments, income verses expenses, FEGLI, and TSP projections.
Helpful Retirement Planning Tools
Distribute these FREE tools to others that are planning their retirement
Disclaimer: Opinions expressed herein by the author are not an investment or benefit recommendation and are not meant to be relied upon in investment or benefit decisions. The author is not acting in an investment, tax, legal, benefit, or any other advisory capacity. This is not an investment or benefit research report. The author's opinions expressed herein address only select aspects of various federal benefits and potential investment in securities of the TSP and companies mentioned and cannot be a substitute for comprehensive investment analysis. Any analysis presented herein is illustrative in nature, limited in scope, based on an incomplete set of information, and has limitations to its accuracy. The author recommends that retirees, potential and existing investors conduct thorough investment and benefit research of their own, including detailed review of OPM guidance for benefit issues and for investments the companies' SEC filings, and consult a qualified investment adviser. The information upon which this material is based was obtained from sources believed to be reliable, but has not been independently verified. Therefore, the author cannot guarantee its accuracy. Any opinions or estimates constitute the author's best judgment as of the date of publication, and are subject to change without notice. The author explicitly disclaims any liability that may arise from the use of this material.
Last 5 posts by Dennis Damp
Posted in BENEFITS / INSURANCE, ESTATE PLANNING, FINANCE / TIP, LIFESTYLE / TRAVEL, RETIREMENT CONCERNS, SOCIAL SECURITY / MEDICARE, SURVIVOR INFORMATION | Comments (0)

Print This Post