Posted on Monday, 7th May 2018 by Dennis Damp

Print This Post

It's a little early to be thinking of the next FEHB Open Season for 2019 benefits, yet it's important to know what changes are coming down the pike.
The Federal Benefits Open Season enrollment period, Nov. 12, 2018 through Dec. 10, 2018, runs concurrently with the TRICARE Open Season. FEDVIP Vision and Dental Plans, originally limited to federal employees and retirees will  be available for Military Families and Retirees starting  January 1, 2019.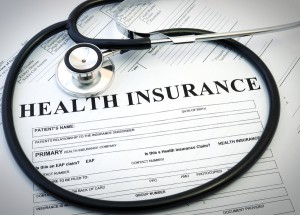 The U.S. Office of Personnel Management (OPM) announced the Federal Employees Dental and Vision Insurance Program (FEDVIP) will be offered for the first time to TRICARE eligible retirees and their families during the 2018 Federal Benefits Open Season. Active duty family members will be eligible to enroll in FEDVIP vision insurance.
The TRICARE Retiree Dental Program will end on Dec. 31, 2018. Those enrolled in TRDP must choose a dental plan through FEDVIP to have coverage in 2019. Enrollment is not automatic. This change affects 1.63 million beneficiaries enrolled in TRDP and offers a choice to an additional 1.3 million eligible retired beneficiaries not currently enrolled in TRDP.
According to OPM, most beneficiaries in a TRICARE health plan may enroll in a FEDVIP vision plan. This comprehensive vision coverage, including eyeglasses or contacts, is in addition to the routine eye examination benefit that many beneficiaries have under TRICARE Prime or TRICARE Select.
FEDVIP provides comprehensive dental and vision insurance at competitive group rates with 10 dental and four vision carriers for enrollees to choose from.
For additional information, visit TRICARE.benefeds.com to sign up to receive messages, updates, and reminders on the FEDVIP throughout the rest of this year.
Request a  Federal Retirement Report™  today to review your projected annuity payments, income verses expenses, FEGLI, and TSP projections.
Helpful Retirement Planning Tools / Resources
Distribute these FREE tools to others that are planning their retirement
Disclaimer: Opinions expressed herein by the author are not an investment or benefit recommendation and are not meant to be relied upon in investment or benefit decisions. The author is not acting in an investment, tax, legal, benefit, or any other advisory capacity. This is not an investment or benefit research report. The author's opinions expressed herein address only select aspects of various federal benefits and potential investment in securities of the TSP and companies mentioned and cannot be a substitute for comprehensive investment analysis. Any analysis presented herein is illustrative in nature, limited in scope, based on an incomplete set of information, and has limitations to its accuracy. The author recommends that retirees, potential and existing investors conduct thorough investment and benefit research of their own, including detailed review of OPM guidance for benefit issues and for investments the companies' SEC filings, and consult a qualified investment adviser. The information upon which this material is based was obtained from sources believed to be reliable, but has not been independently verified. Therefore, the author cannot guarantee its accuracy. Any opinions or estimates constitute the author's best judgment as of the date of publication, and are subject to change without notice. The author explicitly disclaims any liability that may arise from the use of this material.
Last 5 posts by Dennis Damp
Posted in BENEFITS / INSURANCE, RETIREMENT CONCERNS, SOCIAL SECURITY / MEDICARE, SURVIVOR INFORMATION | Comments (0)

Print This Post