Posted on Sunday, 17th February 2019 by Dennis Damp

Print This Post

Many retirees dream of a home away from home. The thought of having a place to escape to in the winter months, or during the summer for sun lovers, is enticing on many levels. Others consider a mobile home to explore this vast county in style and to visit the many attractions they heard so much about growing up.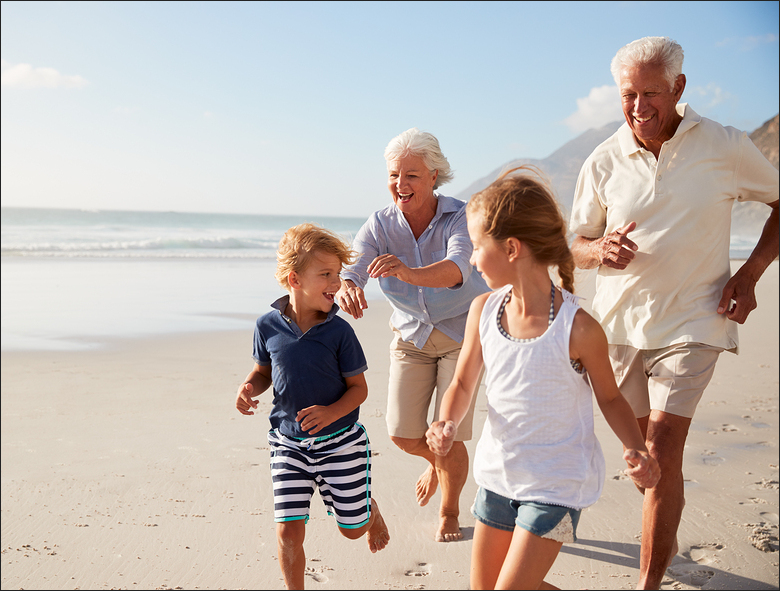 Northern cold climate retirees, snow birds, are either relocating to or buying second homes in the south in large numbers, some going as far as Central America to escape their frozen environs. If you are thinking about a second home there are many factors to consider, both pro and con, before signing on the dotted line.
Things to Consider When Buying A Vacation Home
1) Does your Home Owners Association (HOA) allow short term rentals?
Before buying a vacation property determine if the complex allows short term rentals. Short term rentals can create issues for fulltime and vacation home owners that don't rent their property.
There can be a constant flow of new people coming and going from rental units. Some plans restrict rentals to 6 month or longer, which is ideal for those not wanting to deal with short term rental turnover. If you are considering a vacation condo, townhome or patio home, and don't want to rent your property when you aren't there, find a complex that restricts short term rentals.
2) What are the costs of ownership?
Another consideration is the expense, can you afford the upkeep, utilities, taxes, and common charges. When a new plan opens the builders may have kept the common charges (HOA fees) low to attract buyers. Once the complex sells out, the common charges can increase. Typically, you must pay common charges of several hundred dollars monthly to cover everything but your electric, insurance, Internet, and taxes. When you add all costs, even without a mortgage, your monthly expenses can easily reach $500 or more monthly. Discuss all of your costs with the realtor and talk with the tax office to verify their estimates.
Request a Federal Retirement Report™ today to review your projected annuity payments, income verses expenses, FEGLI, and TSP projections.
3)What is your real estate tax liability for non-resident property owners?
Taxes for those residing out of state are often considerably higher than permanent residents. In some states a non-resident owner can pay up to three times more than what a permanent resident pays for real estate taxes. The taxes are often far less than what many would have to pay up north, yet it seems unfair to penalize vacation home owners when they are only using the services at that location part time. If you rent your vacation property the state and city may add additional taxes including a personal property tax and a higher rate depending on the property classification.
4) Consider noise in condo and attached properties.
Noise can be a problem, especially when you have short term rentals in your development. Many large complexes have a security service that you call to address inappropriate behavior and excessive noise. The owner of the unit above could install hardwood floors that often magnify foot traffic. If you are concerned about noise it may be best to purchase a top floor unit to reduce your exposure from the noise above. That being said, noise from adjacent units and those below can also be a problem.
5) Are you considering renting your unit?
Many buy vacation homes with the thought of paying part of the mortgage and expenses by renting their property through a property management firm. This can make it more affordable for the buyer. However, the buyer must be aware of rental pitfalls. Rental units often get abused by renters and the owner must pay for the repairs and upkeep even though some costs can be recovered from the negligent party. Also, the property management fees can be excessive and your share shrinks as expenses rise.
Another consideration is that once you rent a property, often the city and state taxes increase because it is now an income property. With a rental property, you may have to pay personal property taxes and your Assessment Ration (RTO) can more than double your assessed value. In South Carolina your RTO ranges from 4 to 10.5% which means your property value is multiplied by these percentages to determine your assessed value for tax purposes.
6) Is the trip to your home away from home sustainable?
Travel to and from your vacation home takes planning, coordination, and time. Ideally, its beneficial if it is close enough to just get up and go anytime you feel the urge to get away. If the property is over 5 or 6 hours away the trip can become tedious and dangerous, especially in winter weather. Ideally, the shorter the drive time the better and less stressful the journey.
If you fly that is another story and flying adds other factors to consider such as car rentals, etc. Consider the trip length before buying. Even though you may be able and willing to do it now, as we age travel becomes more of a problem. Can you sit for extended periods, do you like or can you at least tolerate the trip several times or more each and every year? The further away the more hesitant you are to make the trip.
7) Environmental concerns.
Those living up north are often unaware of the heat, humidity, and pest control issues when owning a southern property. Many first-time vacation home buyers turn up the AC to 80 in the summer and leave it at 50 degrees in the winter when returning home to reduce their vacation property utility costs. This leads to other problems. Keeping it at those extremes can cause mold and mildew problems.
You can install a NEST thermostat in your vacation home and adjust the HVAC system temperature remotely from your cell phone. If you can't adjust your HVAC remotely you have to have someone in the area to do it for you, either a neighbor or handyman. You can also install a video monitor at your condo if you are concerned about security issues and access. Many condos and townhome complexes include internet, cable, and Wi-Fi in the monthly common charges.
Most condo common charges include pest control and they treat the units on a set schedule that varies per location. If you leave a home for extended periods down south bugs become an issue, even with treatments expect the unexpected at times.
8) Are you comfortable with vacationing at the same place every year?
Once you buy a vacation home you're obligated to visit often. There are maintenance issues such as regularly changing the HVAC air filters, pest control, general cleanup and maintenance that you have with all properties you own. In many cases, a second home is just that, a home away from home, not a vacation destination. A lot of vacation home owners maintain a daily routine just like at their primary residence. It is an escape from the winter doldrums for snow birds and just a comfortable place that they enjoy getting away to.
There are many things to consider before buying a vacation home. I suggest making a list of pros and cons and perform a detailed budget analysis to determine if it's affordable and makes sense for you and your family. Yes, it is nice to have a place to escape to, however without a complete evaluation and review you may regret your decision.
Request a Federal Retirement Report™ today to review your projected annuity payments, income verses expenses, FEGLI, and TSP projections.
Helpful Retirement Planning Tools / Resources
Distribute these FREE tools to others that are planning their retirement
Disclaimer: Opinions expressed herein by the author are not an investment or benefit recommendation and are not meant to be relied upon in investment or benefit decisions. The author is not acting in an investment, tax, legal, benefit, or any other advisory capacity. This is not an investment or benefit research report. The author's opinions expressed herein address only select aspects of various federal benefits and potential investment in securities of the TSP and companies mentioned and cannot be a substitute for comprehensive investment analysis. Any analysis presented herein is illustrative in nature, limited in scope, based on an incomplete set of information, and has limitations to its accuracy. The author recommends that retirees, potential and existing investors conduct thorough investment and benefit research of their own, including detailed review of OPM guidance for benefit issues and for investments the companies' SEC filings, and consult a qualified investment adviser. The information upon which this material is based was obtained from sources believed to be reliable, but has not been independently verified. Therefore, the author cannot guarantee its accuracy. Any opinions or estimates constitute the author's best judgment as of the date of publication, and are subject to change without notice. The author explicitly disclaims any liability that may arise from the use of this material.
Last 5 posts by Dennis Damp
Posted in BENEFITS / INSURANCE, LIFESTYLE / TRAVEL, RETIREMENT CONCERNS, Travel | Comments (0)

Print This Post