Posted on Wednesday, 9th December 2020 by Dennis Damp

Print This Post

John read my article titled "Changes for the 2021 FEHB Open Season – Save Some Serious Money" and asked what my wife's OPP costs were for the surgeries I mentioned. Many want to know if what our FEHB plans pay is enough to offset and warrant paying Part B premiums?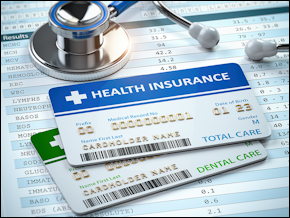 Request a Federal Retirement Report™ to review projected annuity payments,
income verses expenses, FEGLI, and TSP projections.
This is a great question and one I could easily answer. I keep all of the GEHA Explanation of Benefits and Medicare's Summary Notices. My wife and I are enrolled in GEHA Self Plus One standard plan. A summary of the total costs and what we paid for her two eye surgeries and treatment in 2020 follows:
Service Provider Charges = $57.440
Medicare Allowed & Paid = $40,516
GEHA Payments = $2,202
Member Responsibility = $0
That was just for my wife this past year, I too had my share of medical care and paid $0 except for prescription copayments.
If you don't have secondary health insurance the costs under Medicare A and B are significant. In 2020 the deductible was $198 ($202 in 2021) for Part B medical services. After your deductible is met, you typically pay 20% of the Medicare-approved amount for most doctor services (including most doctor services while you're a hospital inpatient), outpatient therapy, and durable medical equipment (dme).
When hospitalized under Part A you must pay $1,408 for each benefit period and then coinsurance for extended days in the hospital. For example, days 61-90: $352 ($371 in 2021) coinsurance per day of each benefit period.
Without secondary coverage either through the FEHB program, Medicare Advantage or others, costs would be prohibitive to say the least.  In my wife's case our costs would have been around $8,000 and more when adding in the deductible and other costs.
Another key factor is how well your plan responds when things go wrong. My wife's first surgery failed and we were fortunate to have GEHA and medical providers we trusted to do whatever was necessary to get things turned around.
There is much to consider when deciding on what plans are best for you and your family. Out of Pocket costs are a major consideration.
Helpful Retirement Planning Tools
Schedule A Retirement Benefits Seminar in Your Area
Disclaimer: The information provided may not cover all aspect of unique or special circumstances, federal regulations, medical procedures, and benefit information are subject to change. To ensure the accuracy of this information, contact relevant parties for assistance including OPM's retirement center. Over time, various dynamic economic factors relied upon as a basis for this article may change. The advice and strategies contained herein may not be suitable for your situation and this service is not affiliated with OPM or any federal entity. You should consult with a financial, medical or human resource professional where appropriate. Neither the publisher or author shall be liable for any loss or any other commercial damages, including but not limited to special, incidental, consequential, or other damages.
Last 5 posts by Dennis Damp
Posted in BENEFITS / INSURANCE, FINANCE / TIP, RETIREMENT CONCERNS, SOCIAL SECURITY / MEDICARE, SURVIVOR INFORMATION | Comments (0)

Print This Post