Posted on Monday, 1st June 2020 by Dennis Damp

Print This Post

There are many things to consider when evaluating our Federal Employees Health Benefits (FEHB) in preparation for the next Open Season: plan cost, doctor accessibility, prescription copayments and availability, coverage for current medical conditions, and so much more. Even with considerable review and research we get blindsided by unusual situations.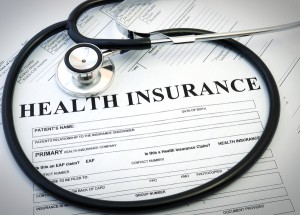 Attend a 2-Hour Benefits Briefing – Check Availability
I encountered a problem this year. First, before elaborating on the situation, I have to say that I've been very pleased with my plan's coverage for the past 17 years. Like all things in life, there are problems. It's getting them resolved that can at times tax our reserves. Hopefully, this won't happen to you.
We expect that prescribed medications will be approved and available. For the most part this is true, even though copays may be higher than desired, we often get what the doctor ordered or an acceptable alternative.
Recently, my provider refused to renew Asmanex, a prescription I've used to treat acute asthma for the past 5 years. I used one of the alternatives prior to taking my current prescription and experienced a severe angioedema attack, swelling of the face and throat, resulting in an emergency room visit.
My physician prescribed another medication after the recent denial. It also caused serious undesirable side effects. A second call to GEHA questioning their decision to deny approval for Asmanex proved fruitless. They advised me to instruct my doctor to write a justification for the use of the medication based on the fact that I had negative side effects from two substitute medications.
My doctor submitted the documentation. Again, it was rejected and I received a letter last week from GEHA stating, "Asmanex is covered when it is used for a FDA-Approved use. They went on to say, "the use of this drug is either unknown or does not meet the requirement." I visited the FDA site and sure enough, Asmanex was approved for the treatment of asthma in 2015, the year I was diagnosed with the disease.
They added, "The fact that a covered provider has prescribed, recommended, or approved a service, supply, drug or equipment does not, in itself, make it medically necessary." I don't know about you, but for me, having the ability to breath seems to be a medical necessity!
In the mean time, I was using my emergency inhaler three time a day and at night, after laying down, I had to force myself to BREATH, and couldn't sleep. Certainly not a desirable situation.
I've been with GEHA for many years and this is the first problem I've had. To make matters worse, the pandemic shutdown hospitals and doctor's offices limiting access to Covid 19 patients for the most part. When I would send a text message to my doctor through their online system it would go unanswered for days if not weeks. Not a good situation.
I intend to appeal this latest decision but couldn't wait any longer for medication. Finally, I bit the bullet and purchased the drug at market costs. I could have done this earlier but when I'm paying a sizable sum each month for our combined FEHB, FEDVIP, Medicare, and Long-term Care, you would think things like this wouldn't be a problem. Without GEHA picking up all but the copay I had to fork out $347 for a one-month supply that previously cost $70! A huge difference.
I'm still waiting for my doctor to reply to several messages and with time this will get resolved. I'm certain many have similar problems with all plans. This was unanticipated and there wasn't any way for me to know in advance the prescription would be denied. If you are on medications, and at our age, most are; before making a plan change, check with the provider to ensure your current medications are covered.
This situation revealed a cost savings strategy that many can use to significantly reduce prescription copays. I use it whenever I'm prescribed a new high cost medication. When I first was prescribed Asmanex, I found a coupon on the drug maker's site that saved me $50 each time I got a refill. When my latest prescription was denied, the medication my doctor ordered had a copayment of $145. I visited the manufacturer's website and downloaded another discount coupon reducing my copayment to $60. Unfortunately, the medication caused side effects that I couldn't tolerate.
Initially, when the pharmacist processed the new coupon it was denied. After reviewing the coupon; I met the requirements. The coupons can only be used with private insurance programs which includes our FEHB plans. I have Medicare and the online system assumed I also enrolled in Medicare D, their prescription program. They had to deselect Medicare D as one of my insurers and the coupon was approved. Try this for your new prescriptions.
Request a Federal Retirement Report
Retirement planning specialists provide a comprehensive Federal Retirement Report™ including annuity projections, expenditures verses income, with a complete benefits analysis. This comprehensive 27-page benefits summary will help you plan your retirement.
Request Your Personalized Federal Retirement Report™ Today
Find answers to your questions: The best time to retire, retirement income vs expenditures, FEGLI options and costs, TSP risks and withdrawal strategies, and other relevant topics. Determine what benefits to carry into retirement and their advantages. You will also have the opportunity to set up a personal one-on-one meeting with a CERTIFIED FINANCIAL PLANNER. Helpful Planning Tools
Helpful Planning Tools
Disclaimer: Opinions expressed herein by the author are not an investment or benefit recommendation and are not meant to be relied upon in investment or benefit decisions. The author is not acting in an investment, tax, legal, benefit, or any other advisory capacity. This is not an investment or benefit research report. The author's opinions expressed herein address only select aspects of various federal benefits and potential investment in securities of the TSP and companies mentioned and cannot be a substitute for comprehensive investment analysis. Any analysis presented herein is illustrative in nature, limited in scope, based on an incomplete set of information, and has limitations to its accuracy. The author recommends that retirees, potential and existing investors conduct thorough investment and benefit research of their own, including detailed review of OPM guidance for benefit issues and for investments the companies' SEC filings, and consult a qualified investment adviser. The information upon which this material is based was obtained from sources believed to be reliable, but has not been independently verified. Therefore, the author cannot guarantee its accuracy. Any opinions or estimates constitute the author's best judgment as of the date of publication, and are subject to change without notice. The author explicitly disclaims any liability that may arise from the use of this material.
Last 5 posts by Dennis Damp
Posted in BENEFITS / INSURANCE, LIFESTYLE / TRAVEL, RETIREMENT CONCERNS, SOCIAL SECURITY / MEDICARE, SURVIVOR INFORMATION, WELLNESS / HEALTH | Comments (0)

Print This Post