Posted on Friday, 31st July 2020 by Dennis Damp

Print This Post

Often as we age, health concerns take center stage and many times sideline our plans and dreams. A fact of life for retirees and those approaching retirement. Actually, this can happen at any age and it's imperative we seek out competent medical help to get us back on our feet and enjoying life again.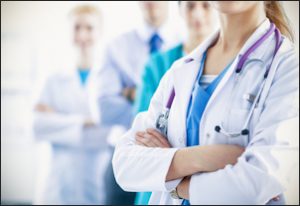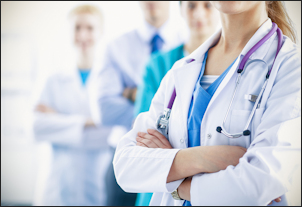 Request a Federal Retirement Report™ to review projected annuity payments, income verses expenses, FEGLI, and TSP projections.
Thankfully, federal and postal employees have the Federal Employees Health Benefits (FEHB) program available for our medical needs. They offer a large selection of reasonably priced plans to consider. However, having the best plans available doesn't afford us the best care, we have to be proactive and seek out the most competent providers.
In most cases we are referred to specialists through our primary care provider (PCP) or we search our healthcare plan's directory for specialists in our area. It's frustrating when we don't receive the answers we need from our doctor or there isn't a clear-cut path forward for treatment. Often, we continue working with doctors and specialists even when we lack confidence in them. They are trained professionals, who are we to question their judgement.  
A disease doesn't always warrant a standard treatment due to unique patient characteristics and underlying conditions. This is why second opinions are essential if you are uncomfortable with your treatment. We all deserve compassionate care. If your doctor or specialists isn't responsive to your concerns, doesn't offer a reasonable prognosis, or isn't willing to address your questions it's time to find another provider.
This has happened to me and my wife on many occasions.  I was diagnosed with Atrial Fabulation (A-Fib) in 1996. My PCP referred me to a local cardiologist, and after wearing a Holter monitor for several days they immediately recommended blood thinners and other caustic heart medication. After researching the subject, and discovering the significant side effects of the proposed drugs, I decided to seek a second opinion.
My wife was listening to a local radio show that suggested taking magnesium to restore a normal heart rhythm; I started taking it immediately and found a competent electrophysiologist for a second opinion.  I have what is called paroxysmal fibrillation, my heart goes in and out of normal rhythm.  Fortunately, magnesium has been successful in restoring my heart rate to normal during attacks. My new doctor suggested that I would only need blood thinners if my heart rate doesn't return to normal in three to six hours.
My wife was diagnosed with glaucoma in her 40s. Her intraocular pressure (IOP) increased to the high 30s the first year of treatement, normal is 10-21 mm Hg. Her first doctor transferred Mary's case to his associate and stated that she had the worst case of glaucoma he had ever seen. He insinuated that she would be blind in 6 years if they can't reduce the pressure.
Mary spent several years there and every time she went in for a checkup, they pushed aggressive surgery. I discovered there was a new less invasive treatment called the SLT. A laser application that lowers IOP dramatically for some patients. I scheduled an appointment with the UPMC Eye Center in Oakland for a second opinion shortly thereafter.    
Twenty-five years later Mary still has her sight thanks to Doctor Joel Schuman. He performed numerous diagnostic tests to understand the full extent of her condition and established a realistic course of treatment.  Mary participated in numerous studies to help them develop an advanced Optical Coherence Tomography (OCT) test, a non-invasive tool that takes pictures of the back of your eye. After her doctor moved to New York, she again sought out a second opinion when complications arose.
Don't hesitate to seek a second opinion if you are uncomfortable with your current course of treatment. You need to work with someone who is confident, professional, contemplative, explains procedures and conditions in laymen's terms, and goes out of their way to make the patient comfortable. It is a relief when you leave a doctor's office knowing that you found someone you can trust, who understands your condition, knows what path must be taken, and proceeds with caution.
Helpful Retirement Planning Tools
Schedule A Benefits and Retirement Planning Seminar in Your Area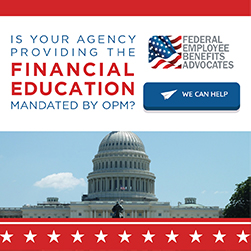 Disclaimer: Opinions expressed herein by the author are not an investment or benefit recommendation and are not meant to be relied upon in investment or benefit decisions. The author is not acting in an investment, tax, legal, benefit, or any other advisory capacity. This is not an investment or benefit research report. The author's opinions expressed herein address only select aspects of various federal benefits and potential investment in securities of the TSP and companies mentioned and cannot be a substitute for comprehensive investment analysis. Any analysis presented herein is illustrative in nature, limited in scope, based on an incomplete set of information, and has limitations to its accuracy. The information upon which this material is based was obtained from sources believed to be reliable, but has not been independently verified. Therefore, the author cannot guarantee its accuracy. Any opinions or estimates constitute the author's best judgment as of the date of publication, and are subject to change without notice. The author explicitly disclaims any liability that may arise from the use of this material.
Last 5 posts by Dennis Damp
Posted in BENEFITS / INSURANCE, LIFESTYLE / TRAVEL, RETIREMENT CONCERNS, SURVIVOR INFORMATION | Comments (0)

Print This Post