Posted on Friday, 11th August 2017 by Dennis Damp

Print This Post

Less than half of our newsletter subscribers are veterans. If this article isn't of interest to you personally please forward to a veteran that you know or to a family member that served.
Starting November 11, 2017, Veterans Day, all honorably discharged veterans will be able to shop online at all military exchanges. I've already shopped online at the exchanges because I was selected for the Beta test program and am impressed with how efficient and useful this service is.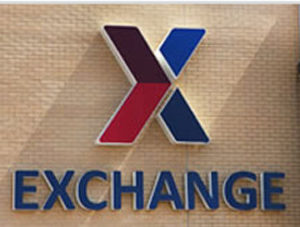 To qualify for participation in the Veteran's online shopping benefit, you must be an honorably discharged Veteran of the United States Armed Forces. This includes the United States Air Force, Army, Navy, Marines and Coast Guard as well as the Air Force Reserve, Army Reserve, Navy Reserve, Marine Corps Reserve, Coast Guard Reserve and National Guard.
This is quite a benefit considering that you will receive exclusive military pricing on name brand products, all purchases are tax free, with free shipping options. Veterans will also be able to apply for a STAR credit card and all purchases made with the card receive free shipping! The STAR card also earns reward points that can be applied to future purchases. You can also use any other major credit card however only purchases over $49 receive free shipping. Still a great deal.  Purchases from the exchanges can save veterans a lot of money when you consider there are no taxes and in most cases free shipping. They also match competitor prices.
Your first step is to verify your military service at https://vetverify.org. They ask you for your date of birth, name, and the last four digits of your Social Security number. I received my verification confirmation immediately. According to the VetVerify site, "Only authorized customers can shop online exchanges. To validate eligibility, VetVerify needs the last four digits of your social security number, date of birth and last name to compare against the Defense Manpower Data Center (DMDC) database. If a match is not found with this information, then a full social security number will be requested to conduct a more detailed search." Your military  records may not have been digitized yet so they recommend you begin the verification process now.
This benefit does not provide access to on-base exchanges, you will only be able to shop online at the following sites:
I was able to register and log into the Army and Air Force Exchange site after receiving my verification from VetVerify.org. I called their customer service and they said that all who register and are verified will be able to shop on their site starting November 11th.  When I tried to register for the Navy Exchange access they currently require a DOD ID number to register. This requirement should be removed by November.
There are some limitations; you can't purchase certain items such as cigarettes or alcohol, military uniforms, guns or ammunition.
During my registration process I was randomly selected for their Beta program and was able to make my first purchase on shopmyexchange.com today. I didn't apply for their STAR credit card yet so I did have to pay a small shipping fee of $4.95 because the order was less than $49. I ordered three men's tee shirts, two Levi and one that says USAF Grandpa on it. They were only $8.00 each and I paid NO state 7% sales tax. The site is easy to navigate, well designed, has many bargains listed, and the order was a snap to enter and process using one of my personal credit cards. I look forward to buying more from the exchanges especially around the holidays.
If you are a veteran sign up now, they made the veteran verification and exchange site registration process easy and I can attest first hand as to how nice it is to actually buy from the exchanges again. It's been 44 years since I was discharged from active duty and last visited the BX.
Request a  Federal Retirement Report™  today to review your projected annuity payments, income verses expenses, FEGLI, and TSP projections.
Helpful Retirement Planning Tools
Distribute these FREE tools to others that are planning their retirement
Disclaimer: Opinions expressed herein by the author are not an investment or benefit recommendation and are not meant to be relied upon in investment or benefit decisions. The author is not acting in an investment, tax, legal, benefit, or any other advisory capacity. This is not an investment or benefit research report. The author's opinions expressed herein address only select aspects of various federal benefits and potential investment in securities of the TSP and companies mentioned and cannot be a substitute for comprehensive investment analysis. Any analysis presented herein is illustrative in nature, limited in scope, based on an incomplete set of information, and has limitations to its accuracy. The author recommends that retirees, potential and existing investors conduct thorough investment and benefit research of their own, including detailed review of OPM guidance for benefit issues and for investments the companies' SEC filings, and consult a qualified investment adviser. The information upon which this material is based was obtained from sources believed to be reliable, but has not been independently verified. Therefore, the author cannot guarantee its accuracy. Any opinions or estimates constitute the author's best judgment as of the date of publication, and are subject to change without notice. The author explicitly disclaims any liability that may arise from the use of this material.
Last 5 posts by Dennis Damp
Posted in BENEFITS / INSURANCE, ESTATE PLANNING, FINANCE / TIP, LIFESTYLE / TRAVEL, RETIREMENT CONCERNS | Comments (0)

Print This Post