Posted on Friday, 29th December 2017 by Dennis Damp

Print This Post

Lots of good news for federal employees and annuitants alike this year. First off, there were no major changes to our benefits even though many services wrote volumes about proposals that never materialized. I seldom cover these proposals because the majority of members in both parties currently don't support them. That being said entitlements and interest on the national debt account for over 73 percent of the national budget according to the Center on Budget and Policy Priorities. This includes Social Security, Medicare, Medicaid, CHIPS, health care subsidies, and safety net programs. I believe we can all anticipate some changes down the road.  Eight percent of the national budget funds benefits for federal retirees and veterans.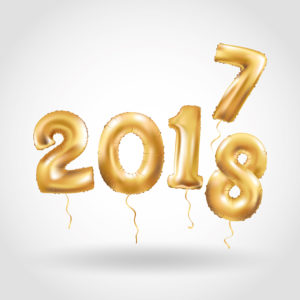 The new 2018 salary charts were released by OPM the last week in December including the new special compensation and SES pay tables. Another major change coming to your TSP is the additional withdrawal options authorized by a law signed by the President in September. The additional options will be available after the Thrift Saving Board completes their review and issues the updated guidance later this year.
With the passing of the tax reform bill the vast majority of employees will see a significant increase in take home pay this April due to lower federal income tax withholdings. If you are an active TSP participant, and not contributing the maximum to your plan, this would be a great time to increase your contributions.
Many large private companies such as PNC, Boeing, Comcast, and many others are offering employees thousands of dollars in bonuses due to their reduced corporate taxes plus they are investing billions in new projects. Fifth Third Bancorp is paying more than 13,500 employees a bonus plus they are raising their minimum wage to $15 an hour as a result of the new tax bill. In addition to cash bonuses some companies are also adding one time additional payments to their employee's defined contribution pension plans!
Many companies are hiring thousands of new employees for planned expansion such as AT&T that recently announced that it will invest $1 billion in their U.S. networks and offered its employees a one-time bonus. Small companies that file a Schedule C tax return will also benefit and they may be able to hire more workers as a result of projected savings and a significant reduction in their alternative minimum tax (AMT) liability.
We published a new 2018 Federal Employee's Leave Chart for employees to track all leave and annotate their work schedule on an Xcel spread sheet.  You will find this helpful for targeting the best date to retire for maximum annual leave buyback and sick leave credit. Many use this chart and keep it on their desk top for easy access. Read the introduction before downloading the spreadsheet. Your IT department may have to unlock it due to their internal server settings.
The 2018 COLA is 2% for Social Security, CSRS and FERS retirees. This was considerably higher than the .3% awarded in 2017. A complete list of COLAs going back to 1999 and how they are calculated is available for your review.
The new year looks promising from many perspectives, the unemployment rate of 4% is lower than is has been in many years, companies are hiring, wages are rising and the stock market gained 26% in 2017. This Christmas season saw record retail sales across the board and consumer confidence is higher than it has been for many years. Hopefully, this will continue however things don't always go up, there are market corrections and sector rotations on the horizon.
Hopefully, 2018 will prove to be as promising as 2017 was, only time will tell and I'm cautiously optimistic.
Request a  Federal Retirement Report™  today to review your projected annuity payments, income verses expenses, FEGLI, and TSP projections.
References
Helpful Retirement Planning Tools / Resources
Distribute these FREE tools to others that are planning their retirement
Disclaimer: Opinions expressed herein by the author are not an investment or benefit recommendation and are not meant to be relied upon in investment or benefit decisions. The author is not acting in an investment, tax, legal, benefit, or any other advisory capacity. This is not an investment or benefit research report. The author's opinions expressed herein address only select aspects of various federal benefits and potential investment in securities of the TSP and companies mentioned and cannot be a substitute for comprehensive investment analysis. Any analysis presented herein is illustrative in nature, limited in scope, based on an incomplete set of information, and has limitations to its accuracy. The author recommends that retirees, potential and existing investors conduct thorough investment and benefit research of their own, including detailed review of OPM guidance for benefit issues and for investments the companies' SEC filings, and consult a qualified investment adviser. The information upon which this material is based was obtained from sources believed to be reliable, but has not been independently verified. Therefore, the author cannot guarantee its accuracy. Any opinions or estimates constitute the author's best judgment as of the date of publication, and are subject to change without notice. The author explicitly disclaims any liability that may arise from the use of this material.
Last 5 posts by Dennis Damp
Posted in ANNUITIES / ELIGIBILITY, BENEFITS / INSURANCE, FINANCE / TIP, LIFESTYLE / TRAVEL, RETIREMENT CONCERNS, SOCIAL SECURITY / MEDICARE, SURVIVOR INFORMATION | Comments (0)

Print This Post