Posted on Wednesday, 30th October 2019 by Dennis Damp

Print This Post

The Federal Employees Health Benefits (FEHB) Open Season for selecting our 2020 healthcare plans runs from November 11th through December 9th this year. There are tools available to evaluate provider options, select your 2020 plan, and submit changes to OPM. Use the following resources to make an informed decision for you and your family's health care needs.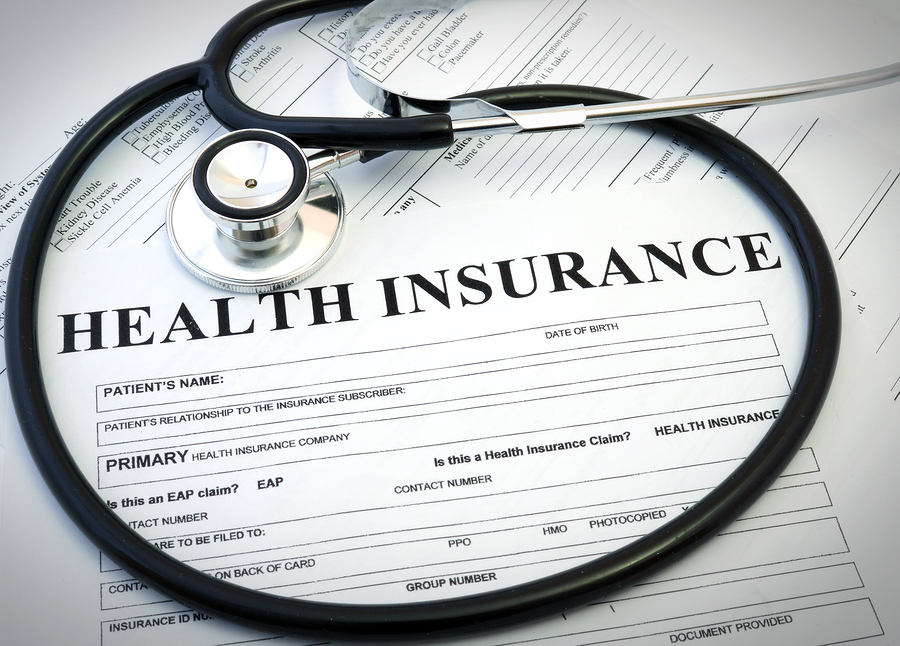 Request a  Federal Retirement Report™  today to review your projected annuity payments, income verses expenses, FEGLI, and TSP projections.
Obtain Copies of Plan Guides (Active Employees)
Request hard copies of desired plan brochures through your benefits coordinator. If you don't know who that is talk with your supervisor.
Download plan brochures from the OPM website.
Request copies direct from plan providers. I typically request and receive brochures direct from GEHA and Blue Cross Blue Shield weeks before they are available on the OPM site.
Annuitants (Retirees)
Sign up for FEHB Open Season Online – This site is devoted to federal annuitants. Request plan brochures to be mailed to your home address or you can download brochures to your computer. You must register to use this site and annuitants can change enrollments online.
Download plan brochures from the OPM website.
Request copies direct from plan providers.
Determine Plan Costs – The 2020 FEHB Plan Rates are posted online.
Compare Plans – Use OPM's FEHB Plan Comparison Tool.  Compare costs and benefits of up to 4 plans side-by-side. It is easy to use and will show you the differences between plans with only a few keystrokes. OPM advises, "The information contained in this comparison tool is not the official statement of benefits. Before making your final enrollment decision, always refer to the individual FEHB brochures. Each plan's FEHB brochure is the official statement of benefits. Items marked with an * must be completed before advancing to the health plan comparison." 
Changing Enrollment  

Annuitants (Retirees)
Annuitants can change plans online at FEHB Open Season Online. The online service is easy to use and you can track your change submissions.
Call Open Season Express 1-800-332-9798.
Send regular mail (Postmarked no later than final date of Open Season) to:
Office of Personnel Management Open Season Processing Center
P.O. Box 5000
Lawrence, KS 66046-0500

When sending requests by mail clearly state your Open Season request. If you are making an enrollment change, be sure to tell OPM the plan you want, the type of coverage (Self Only, Self Plus One or Family), and the enrollment code. You must include your annuity claim number and social security number on your request. If you are choosing Self Plus One or Family coverage, OPM will also need your dependent and other insurance information.
Federal Employees
Federal Employees Dental and Vision Insurance Program (FEDVIP)
Dental and vision benefits are available to eligible Federal and Postal employees, retirees, and their eligible family members on an enrollee-pay-all basis. Enrollment takes place during the annual Federal Benefits Open Season in November and December. New and newly eligible employees can enroll within the 60 days after they become eligible. Register online at www.BENEFEDS.com to review and download plan brochures, use their plan comparison tool, and to initiate a change or cancel enrollment.
If you aren't a registered user sign up now. You will be able to review your Dental, Vision, Long Term Care and Flexible Spending accounts. Enrollees can initiate changes during open season, when there is a life event change, or to cancel coverage at any time. For enrollment/premium questions regarding dental and vision insurance, contact BENEFEDS at 1(877) 888-3337.
Medicare Impact on FEHB Plans Review the following articles that describe the impact Medicare has on your FEHB provider payments.
Scheduling A Retirement Benefits Seminar
Federal Employee Benefits Advocates (FEBA) provides comprehensive benefits briefings for Federal employees so they can make informed retirement decisions. Briefings include information on CSRS or FERS Retirement Annuities and all insurance programs including Medicare, the Thrift Savings Plan (TSP), Social Security, disability and other relevant retirement planning topics.
Schedule A Seminar in Your Area
Benefits Administration Letter 11-104 requires agencies to educate employees on how to plan for retirement. FEBA assists Federal agencies to comply with this directive. HR departments can Contact FEBA to schedule briefings for their area.
Helpful Retirement Planning Tools / Resources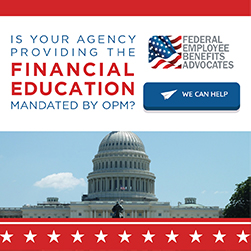 Disclaimer:Opinions expressed herein by the author are not an investment or benefit recommendation and are not meant to be relied upon in investment or benefit decisions. The author is not acting in an investment, tax, legal, benefit, or any other advisory capacity. This is not an investment or benefit research report. The author's opinions expressed herein address only select aspects of various federal benefits and potential investment in securities of the TSP and companies mentioned and cannot be a substitute for comprehensive investment analysis. Any analysis presented herein is illustrative in nature, limited in scope, based on an incomplete set of information, and has limitations to its accuracy. The author recommends that retirees, potential and existing investors conduct thorough investment and benefit research of their own, including detailed review of OPM guidance for benefit issues and for investments the companies' SEC filings, and consult a qualified investment adviser. The information upon which this material is based was obtained from sources believed to be reliable, but has not been independently verified. Therefore, the author cannot guarantee its accuracy. Any opinions or estimates constitute the author's best judgment as of the date of publication, and are subject to change without notice. The author explicitly disclaims any liability that may arise from the use of this material.
Last 5 posts by Dennis Damp
Posted in BENEFITS / INSURANCE, ESTATE PLANNING, FINANCE / TIP, RETIREMENT CONCERNS, SOCIAL SECURITY / MEDICARE, SURVIVOR INFORMATION, WELLNESS / HEALTH | Comments (0)

Print This Post