Posted on Friday, 4th October 2019 by Dennis Damp

Print This Post

Our government reports that inflation is low yet every time we turn around prices are increasing.  I often ponder why our COLAs are so low most years when we know from firsthand experience that the costs of almost everything is going through the roof. We purchased a new car in 2016, a luxury model at a year end sale. The dealer contacted us about trading up to their new 2020 model. The new sticker price is 20 percent higher for a comparable model! That's outrageous.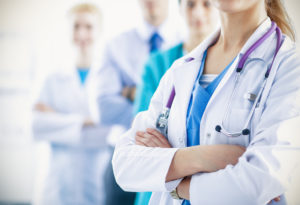 When my son and I go golfing I typically buy breakfast. I couldn't believe the prices they charge for a small breakfast these days; on average $6 to $9 for little more than two eggs, toast, sausage and home fries. If you add coffee you are talking about $10 a person!
One of the ways the government justifies the artificially low inflation rate is by adjusting large ticket items, like new car prices, for what they consider improvements from the previous year. If the manufacturer adds a new safety feature or offers higher gas mileage, they adjust the price to compensate.  Regardless how they adjust things, the reality is we are paying MORE for everything. Fortunately, there are ways to economize that can compensate for higher prices. It just takes a little time and research but it can be done.
We are use to paying more for everything these days so it shouldn't be a surprise to everyone that our Federal Employee's Health Benefits (FEHB) premiums are going to rise and substantially in some cases. (OPM) announced this week that for plan year 2020, the average total premiums for current non-Postal employees and retirees enrolled in plans under the FEHB Program will increase 4.0 percent.
The Federal Employees Dental and Vision Insurance Program (FEDVIP) premiums for dental plans will increase on average by 5.6 percent, and the overall average premium for vision plans will increase by 1.5 percent.
The new rates are now posted online. My wife and I are enrolled in the Nationwide GEHA Standard Self Plus One Plan. Their premium is increasing 3% from $273.83 a month to $282.05. Brochures won't be out for a while through OPM. The providers often have the brochures available earlier, call them to request a copy.  The Nationwide Blue Cross and Blue Shield Basic Self Plus One premium increased 4.5% to $386.99 per month. Many of the HMO plans increased more, for example the Pennsylvania UPMC HMO Health Plan Self Plus One Basic premium increased just under 7% to $421.91 per month, a $29.26 increase over last year.
OPM's Plan Comparison Tool can help enrollees shop for coverage and will be available for 2020 plans beginning the first full week of November.
To reduce costs many signing up for Medicare Part B consider converting their FEHB coverage to a lower cost option. The article I wrote titled A Marriage of Convenience – Medicare & FEHB will help those approaching 65 determine what FEHB coverage will be most cost effective and provide the best coverage.
Request a Federal Retirement Report
Retirement planning specialists provide a comprehensive Federal Retirement Report™ including annuity projections, expenditures verses income, with a complete benefits analysis. This comprehensive 27-page benefits summary will help you plan your retirement.
Request Your Personalized Federal Retirement Report™ Today
Find answers to your questions: The best time to retire, retirement income vs expenditures, FEGLI options and costs, TSP risks and withdrawal strategies, and other relevant topics. Determine what benefits to carry into retirement and their advantages. You will also have the opportunity to set up a personal one-on-one meeting with a CERTIFIED FINANCIAL PLANNER.
Helpful Retirement Planning Tools / Resources
Request a  Federal Retirement Report™  today to review your projected annuity payments, income verses expenses, FEGLI, and TSP projections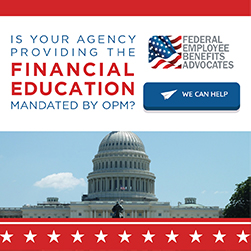 Disclaimer:Opinions expressed herein by the author are not an investment or benefit recommendation and are not meant to be relied upon in investment or benefit decisions. The author is not acting in an investment, tax, legal, benefit, or any other advisory capacity. This is not an investment or benefit research report. The author's opinions expressed herein address only select aspects of various federal benefits and potential investment in securities of the TSP and companies mentioned and cannot be a substitute for comprehensive investment analysis. Any analysis presented herein is illustrative in nature, limited in scope, based on an incomplete set of information, and has limitations to its accuracy. The author recommends that retirees, potential and existing investors conduct thorough investment and benefit research of their own, including detailed review of OPM guidance for benefit issues and for investments the companies' SEC filings, and consult a qualified investment adviser. The information upon which this material is based was obtained from sources believed to be reliable, but has not been independently verified. Therefore, the author cannot guarantee its accuracy. Any opinions or estimates constitute the author's best judgment as of the date of publication, and are subject to change without notice. The author explicitly disclaims any liability that may arise from the use of this material.
Last 5 posts by Dennis Damp
Posted in BENEFITS / INSURANCE, FINANCE / TIP, LIFESTYLE / TRAVEL, RETIREMENT CONCERNS, SOCIAL SECURITY / MEDICARE, SURVIVOR INFORMATION | Comments (0)

Print This Post