Posted on Friday, 4th September 2020 by Dennis Damp

Print This Post

I know its early, open season doesn't start until November. However, it is a good time to start thinking about your 2021 health care needs now. Open season is just around the corner.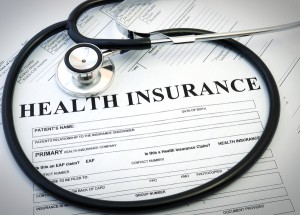 Request a Federal Retirement Report™ to review projected annuity payments, income verses expenses, FEGLI, and TSP projections.
I recently talked with Kevin Moss from checkbook.org, a company that helps individuals find the best service—and avoid the worst services in many areas, including our Federal Employees Health Benefits (FEHB) plan offerings.  Kevin is signing up to be a guest writer for our blog; he and I will also collaborate on FEHB open season articles for our Federal Employee's Newsletter and blog. I look forward to working with him to provide our site visitors and subscribers the most current and up-to-date information available for the upcoming open season.
OPM's plan comparison tool is very helpful, however it still leaves much to be desired. There are comprehensive private sector plan comparison tools available that will help you make informed decisions on which plan is best for you and your family.
Checkbook's Guide to Health Plans and their online plan comparison tool are specifically designed for federal employees. I've run several comparisons using both the OPM and Checkbook tools and am impressed with the results.
The Checkbook comparison tool breaks down all of your costs including the total cost if you are paying Medicare Part B premiums, cost reductions for FEHB plan Part B reimbursements if available, and anticipated average, low or high healthcare expenses.  It also provides the total costs if retirees only subscribe to Medicare Part A! I don't believe you will find this information easily anywhere else. They also offer 23 dental coverage costs compared to only 7 listed on the OPM tool.
Checkbook publishes an annual guide that gives you vital information and shows you how much money you can save by changing—or by staying in—your health care plan. It summarizes thousands of facts about the plans to simplify your choice. It comes in both print and online versions. The 2021 guide will be available at the beginning of Open Season on November 9th, but you can pre-order the Guide now at Guidetohealthplans.org. You must register to use the site; $11.95 for online access to the guide and comparison tool, $11.95 plus shipping for a print copy of the guide, and $15.95 for both online access and print copy plus shipping. However, Federal Retirement readers can save 20% on the Guide by entering promo code FEDRETIRE at checkout. Active federal employees can check to see if they can access this portal through an agency subscription.
The printed and online guide are very useful. They break down costs by employees under 55 in both the GS and Postal Pay systems, those over 55 to age 64 and costs for annuitants with or without Medicare.  They provide guidance on cost sharing, coverage features, and rate the quality of service providers. All in all, an exceptional service for a reasonable price that not only can save you money but provide piece of mind when deciding which plan is best for you.
Survivor's Checklist Update: We were able to format our Survivor's Checklist to a fill-in PDF format. If you downloaded the original PDF version last week, it is now available as a fill-in form. Download the updated Survivor's Checklist version for your personal use.
Helpful Retirement Planning Tools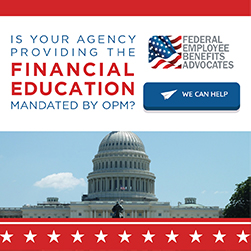 Disclaimer: Opinions expressed herein by the author are not an investment or benefit recommendation and are not meant to be relied upon in investment or benefit decisions. The author is not acting in an investment, tax, legal, benefit, or any other advisory capacity. This is not an investment or benefit research report. The author's opinions expressed herein address only select aspects of various federal benefits and potential investment in securities of the TSP and companies mentioned and cannot be a substitute for comprehensive investment analysis. Any analysis presented herein is illustrative in nature, limited in scope, based on an incomplete set of information, and has limitations to its accuracy. The information upon which this material is based was obtained from sources believed to be reliable, but has not been independently verified. Therefore, the author cannot guarantee its accuracy. Any opinions or estimates constitute the author's best judgment as of the date of publication, and are subject to change without notice. The author explicitly disclaims any liability that may arise from the use of this material.
Last 5 posts by Dennis Damp
Posted in BENEFITS / INSURANCE, ESTATE PLANNING, FINANCE / TIP, RETIREMENT CONCERNS, SURVIVOR INFORMATION | Comments (0)

Print This Post