Posted on Friday, 9th July 2021 by Dennis Damp

Print This Post

One of our subscribers was blindsided by an unexpected FEHB plan copayment after reaching age 65.  His copayment for a wellness visit increased from $30 previously to $170 and his FEHB provider stated that they only pay after 65 for what Medicare would pay even if you aren't enrolled in Medicare.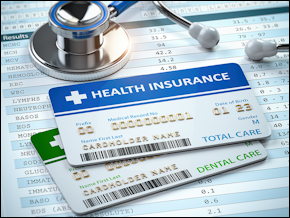 Under the FEHB law, providers must limit their payments for inpatient hospital care and physician care to those payments you would be entitled to if you had Medicare. Your physician and hospital must follow Medicare rules and cannot bill you for more than they could bill you if you had Medicare. Outpatient hospital care and non-physician-based care are not covered by this law, regular Plan benefits apply.
The patient is responsible for their deductible, coinsurance, or copayments depending on each plan's criteria. One of the major advantages of signing up for the traditional Medicare plan, Parts A and B coverage, is that most FEHB plans waive the copayments, deductibles and coinsurance for hospital and physician care. Some plans even provide reimbursement for some of your Medicare Part B premiums. You are not responsible for any charges greater than the equivalent Medicare amount and the law prohibits a hospital from collecting more than the equivalent Medicare amount. There are exceptions to this rule that you must be aware of.
A physician who does not accept Medicare assignment may not bill you for more than 115% of the amount Medicare bases its payment on, called the "limiting charge." The Medicare Summary Notice (MSN) form that you receive from Medicare will have more information about the limiting charge.
A physician may opt-out of Medicare and ask patients to sign a private contract agreement that allows them to bill directly for services ordinarily covered by Original Medicare. This is different than a non-participating doctor, and to avoid unexpected charges ask your physician if he or she has opted-out of Medicare. Should you visit an opt-out physician, the physician will not be limited to 115% of the Medicare-approved amount. You may be responsible for paying the difference between the billed amount and your FEHB provider's regular in-network/out-of-network benefits.
Some plans, especially the lower cost options, don't cover out-of-network medical expenses. For example, the Blue Cross Blue Shield Basic plan only covers treatment from preferred providers. Under their Basic Option, you must see Preferred providers in order to receive benefits. If you go to a doctor or facility that is not in their network you are responsible for the entire bill if not covered by Medicare. Medicare typically picks up about 80% of your costs. If you have Medicare, your FEHB plan covers much of what Medicare doesn't pay.
My wife and I are enrolled in GEHA's standard Self Plus One Plan and since enrolling in Medicare 7 years ago, we haven't paid any copayments, coinsurance or deductibles for hospital or physician care even with major surgeries. GEHA's standard plans cover both in and out-of-network providers. I wrote an article comparing GEHA's Standard Plan to the BCBS Basic Plan that you may find informative.
There is much to consider when you become eligible for Medicare. Review Section 9 of your Providers FEHB Plan Guide and Medicare Benefits Guide to ensure you are getting the coverage you need. I wrote a series of articles on this subject that you may find helpful when deciding on whether or not to sign up for Medicare when you turn 65:
Helpful Retirement Planning Tools
Disclaimer: The information provided may not cover all aspect of unique or special circumstances, federal regulations, medical procedures, and benefit information are subject to change. To ensure the accuracy of this information, contact relevant parties for assistance including OPM's retirement center. Over time, various dynamic economic factors relied upon as a basis for this article may change. The advice and strategies contained herein may not be suitable for your situation and this service is not affiliated with OPM or any federal entity. You should consult with a financial, medical or human resource professional where appropriate. Neither the publisher or author shall be liable for any loss or any other commercial damages, including but not limited to special, incidental, consequential, or other damages.
Last 5 posts by Dennis Damp
Posted in BENEFITS / INSURANCE, ESTATE PLANNING, FINANCE / TIP, RETIREMENT CONCERNS, SOCIAL SECURITY / MEDICARE, SURVIVOR INFORMATION | Comments (2)

Print This Post
2 Responses to "Unexpected Health Care Costs"
Richard Sandegren Says:
July 9th, 2021 at 7:12 pm

When you reach age 65 and have opted for Medicare A & B along with FEHB BCBS Basic, are you eligible to use Drug manufacturers "savings card" discounts for prescription medications? I currently take Januvia and use their card to reduce my out of pocket costs to $5.00/ refill. Will this go away because of the Medicare enrollment (which begins Sept 1, 2021. Thanks, Sandegren

Dennis Damp Says:
July 11th, 2021 at 7:14 pm

I ran into this issue several times since signing up for Medicare. Many of the manufacturer's discount coupons and savings cards can only be used when your prescription drugs are covered by a private insurer, not government programs like Medicare. Our FEHB plans are considered private insurance. As long as the drug is on your FEHB's approved formulary list the coupons should be accepted. Check with your pharmacist just to be certain. My next artilce, scheduled for July 24th, will go into more details on this subject. You have to advise the pharmacist that even though you have Medicare A & B, your perscriptions are covered by your FEHB provider. Many assume if you are on Medicare You also have Part D which covers prescription drugs.