Posted on Friday, 25th September 2020 by Kevin Moss

Print This Post

The 2021 FEHB Open Season runs from November 9th through December 14th. For 42 years, Consumers' Checkbook has published our annual Guide to Health Plans for Federal Employees to help active and retired federal employees find the best FEHB plan for them. By asking you a few questions about yourself and your family, the Guide provides a personalized total cost estimate for each plan which is the premium plus expected out-of-pocket for someone like you. You'll see which plans will save you the most money or which will provide the most coverage. For retirees, we provide a yearly cost estimate for every FEHB plan with Medicare Part A only and a separate estimate for the FEHB plans with Medicare Parts A and Parts B. By doing so, we're able to show users which plans coordinate best with Medicare, the cost reduction size of adding Medicare Part B, and whether the FEHB plan offers Medicare Part B premium rebates.
Here are some important tips to consider as the 2021 FEHB Open Season approaches:
Don't assume your plan is unchanged. The premium almost certainly will change. Certain benefits may be added or taken away. Your doctors may have left the plan. An expensive drug may no longer be on formulary. Even if you don't anticipate switching plans, it makes sense to see how your plan has changed every Open Season.
Check to see if there are newer plan choices that might be better buys. There are High Deductible plans (HDHP) with health reimbursement arrangements that can provide big savings and that have terrific catastrophic coverage. Remember, higher premium plans do not mean better benefits. They may simply reflect the expensive enrollees they attract. For retirees, there are new Medicare Advantage plans offered by some FEHB plans that reimburse almost the entire Medicare Part B premium and waive all doctor and hospital expenses.
Read the plan brochure. We know. They are long and not fun to go through, but they offer the clearest view of what life is like in a plan. Retirees should go to Section 9 to see if there are any Medicare coordination changes in your current plan.
Review important benefits. If there is a benefit that is important to you, check that benefit in the Checkbook Guide to see which plans give you the best deal. Make sure to check the plan brochure for that benefit to see additional information.
Consider your dental and vision needs. The standalone FEDVIP plans are good buys for many, but not all. Remember that some FEHB plans offer modest dental and vision benefits that don't require you to pay a separate premium. Also, some FEHB plans offer dental and vision discount programs as part of their "Non-FEHB" benefits. The Checkbook Guide will show you how all your available choices stack up under low, average, or high dental expense years. Hint: If you have low dental expenses you might be better off in a FEHB plan that offers some dental benefits vs paying a FEDVIP premium.
The Guide is available in print and online formats. Federal Retirement readers can pre-order the Guide at Guidetohealthplans.org and save 20% by entering promo code FEDRETIRE at checkout. The Guide will be released online no later than the first day of Open Season November 9th. Print books will be mailed the week prior to the start of Open Season.
The Center for the Study of Services (CSS), the publisher of Consumers' Checkbook and the Guide to Health Plans for Federal Employees, is a nonprofit 501(c)(3) organization that was founded in Washington D.C. in 1974. The organization has decades of experience in healthcare surveys, research, analysis, and reporting and works with research organizations, federal agencies, health plans, healthcare providers, and state insurance exchanges to measure, report, and improve the experiences of healthcare consumers and patients.
Consumers' Checkbook was first published by CSS in the Washington D.C. area in 1976. The methodology used then remains the same today—to determine a service provider or healthcare professional's rating, local consumers are surveyed, and research staff conduct undercover price shopping. Checkbook is the only publication that supplies unbiased, detailed ratings of local businesses along with verified price information and advice. The website and publications never carry advertising and there are no referral fees from the businesses rated. Consumers' Checkbook now serves seven metropolitan areas, Boston, Chicago, Philadelphia, San Francisco, Seattle, Twin Cities, and Washington D.C.
Helpful Retirement Planning Tools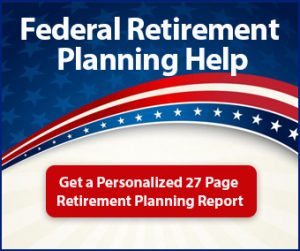 Disclaimer: The information provided may not cover all aspect of unique or special circumstances, federal regulations, medical procedures, and benefit information are subject to change. To ensure the accuracy of this information, contact relevant parties for assistance including OPM's retirement center. Over time, various dynamic economic factors relied upon as a basis for this article may change. The advice and strategies contained herein may not be suitable for your situation and this service is not affiliated with OPM or any federal entity. You should consult with a financial, medical or human resource professional where appropriate. Neither the publisher or author shall be liable for any loss or any other commercial damages, including but not limited to special, incidental, consequential, or other damages.
Last 5 posts by Kevin Moss
Posted in BENEFITS / INSURANCE, FINANCE / TIP, RETIREMENT CONCERNS, SURVIVOR INFORMATION | Comments (0)

Print This Post