Posted on Friday, 24th February 2023 by Dennis Damp

Print This Post

Forward this to others that may find this information helpful.
Sign-up to receive my free Retirement Planning Newsletter.
I receive many FEGLI insurance coverage questions throughout the year. Especially from those working on their retirement paperwork and require coverage clarifications. One subscriber recently asked if FEGLI is considered term insurance, if so, does the term expire at a given age? Others are paying high Part B premiums and aren't sure they can continue paying them, especially in retirement on a fixed income.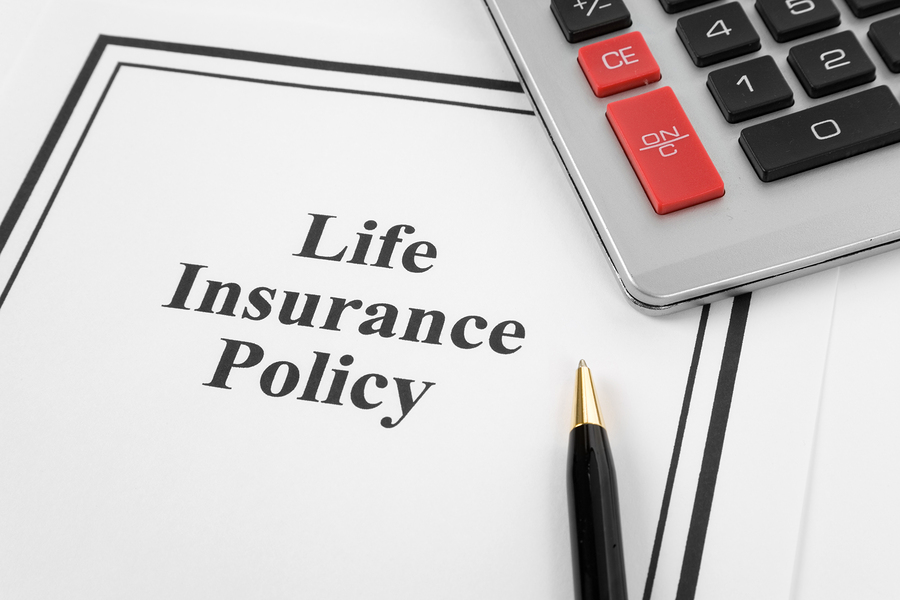 The Federal Employees Group Life Insurance (FEGLI) program offers group term life insurance protection; the policies don't build cash or paid-up value. It doesn't expire unless you cancel coverage.
Before selecting what options to carry into retirement, evaluate your insurance needs to make prudent FEGLI election decisions. Annuitants should perform the same analysis to determine if they are under or over insured before reducing or canceling coverage.
FEGLI CONSIDERATIONS
What FEGLI insurance options to carry into retirement is a critical issue for employees planning their retirement. Making uninformed decisions could either leave your family with burdensome debt down the road or negatively impact your monthly income for you and your spouse.
New hires and younger employees often take their FEGLI coverage for granted until later in their careers. Typically, life insurance is the last thing on millennial's, those in their twenty and thirty-somethings, mind. When approaching retirement insurance takes on a new meaning, especially for those who we will eventually leave behind.
This article covers your FEGLI options, life event changes, and how to cancel coverage if desired for active employees and annuitants.
FEGLI OPTIONS
Basic
FEGLI Basic insurance costs are reasonable and if you are under age 45, you automatically have extra coverage without paying any additional premium. This Extra Benefit increases the amount of Basic insurance payable at the time of your death. If you are age 35 and earning $64,875 a year, your Basic Insurance Amount (BIA) is $67,000, $2,000 over your annual base salary rounded up to the next thousand dollars. At no additional cost, the policy holder's Basic coverage doubles to $134,000!
From age 35 to 44 the extra amount reduces each year until it stops at age 45. If you are in this age group and would like to know what your total coverage would be, use OPM's FEGLI Calculator. It provides the exact amount of coverage for every scenario.
If the death is accidental, an additional $67,000 for a total of $201,000 would be paid out! The premium for this coverage is a meager 16 cents per thousand or $10.72 biweekly at any age while working. A good deal by any standard.
Accidental Death and Dismemberment coverage provides additional funds in the event of a fatal accident or an accident that results in the loss of a limb or eyesight. For benefits to be paid, the loss must occur not more than one year after the accident and be a direct result of bodily injury sustained from that accident, independent of all other causes. AD&D Insurance is provided at no additional cost. Accidental Death & Dismemberment coverage is an automatic part of Basic and Option A insurance for employees.
You can elect a 75%, 50% or no reduction when retiring. The 75% reduction is free starting on the first month after your 65th birthday. A Premium of $0.75 per thousand for life with a 50% reduction, and the no reduction cost per thousand of coverage is $2.25 monthly. Retirees can convert to the 75% free reduction at any time.
Part A (Standard)
Part A Standard coverage is a flat $10,000 with an additional $10,000 accidental death coverage if you are under 45. The premiums increase with age however they are relatively low. Most who elect Option A keep it in retirement because at age 65 it's free. The maximum cost for an annuitant under age 65 is currently $13 a month. At age 65 the insurance reduces 2 percent a month until the coverage decreases to $2,500.
Part B (Salary Multiples)
Part B provides insurance coverage from 1 to 5 salary multiples, and the premiums increase with age. At age 55, with a salary of $95,000, each multiple would cost $0.39 per thousand or $37.05 monthly, five multiples would cost $185.25.
The premiums increase every five years. At 60, the premium increases to $0.867 per thousand or $82.36 per month for each multiple, $411.82 per month for all five! At 80+ the premium maxes out at $6.24 per thousand, that would be $592.80 monthly for each multiple or $2,964 a month in this example! Much too high for most to consider keeping.
Obtain term insurance quotes from private insurance companies prior to retiring to compare costs. Many can't cancel all of their FEGLI coverage because of health issues. Other insurers typically require a physical.
Another option is to cancel or reduce your number of Part B multiples and consider, before retiring, selecting the no or 75 % reduction of your Basic benefit if that would be enough coverage for you.
Part C (Family)
Family coverage includes $5,000 for a spouse and $2,500 for each child under age 22 in your household. You can elect up to 5 multiples and the premiums adjust as you age. When you retire you elect either a full reduction benefit or no reduction. If you elect full reduction your multiple coverage will stay in force until you reach age 65. At age 65 the premiums stop and your coverage reduces 2% a month for 50 months when coverage ends.
You can elect no reduction and the premium costs per multiple ranges from 52 cents per multiple at age 35-39 to $16.90 per multiple from age 80 and up. If you don't have private insurance for your spouse, this coverage will fill the gap.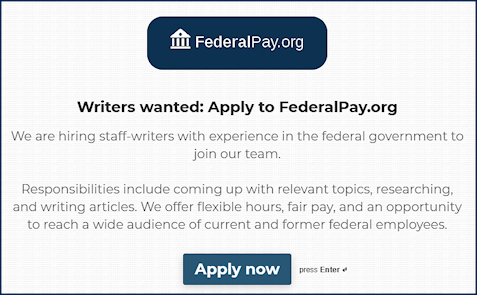 FederalPay.org purchased my career sites in 2021 and I
highly recommend them. If you would like to be
one of their staff writers click "Apply Now."
LIFE EVENTS
All federal employees and annuitants experiencing a life event, no matter where they are at in their career, need to evaluate their insurance needs and fully understand benefit options. This is an ideal time to review and increase your coverage if needed and to obtain life insurance for a spouse and qualifying children. No physicals are required for life event changes.
Retirees
Retirees are only able to change FEGLI beneficiaries, they can't add family members or elect expanded coverage. However, retirees can make significant changes to their benefits for life events. They can add a new spouse and children to their FEHB program and annuitants can elect to provide a survivor annuity for a new spouse if they do it within the required time period.
Employees
An employee may elect Basic, Option A, B and/or C insurance within 60 days following a FEGLI qualifying life event. These events are: marriage, divorce, spouse's death, or the adoption of an eligible child. For option B and C, employees may elect up to 5 multiples based on the life event. You have 31 days before the event to 60 days after the event to make changes. After that you must wait for an open season and they are few and far between for the FEGLI program.
Federal employees that marry can add family coverage for FEGLI and FEHB coverage within the time period mentioned above. If you don't elect FEGLI life insurance coverage for your new spouse and children you will only be able to add coverage if an open season is announced. They seldom offer FEGLI open seasons.
Federal employees that marry can add family coverage for FEGLI and FEHB coverage within the time period mentioned above. If you don't elect FEGLI life insurance coverage for your new spouse and children you will only be able to add coverage if an open season is announced. They seldom offer FEGLI open seasons.
However, if you neglect to add a spouse and your children to your FEHB health insurance program when you first marry, within the 31 days before to 60-day period after the event, you can always add them to your health plans during the next annual open season.
For more information on life event changes read my article titled Qualifying Life Events, Don't Lose Your Benefits.
CANCELING or REDUCING COVERAGE
Federal retirees, unless they have assigned their life insurance, may cancel Basic or Optional life insurance coverage at any time. Any cancellation or reduction of life insurance coverage must be in writing and have an original signature by the insured retiree. Include your retirement claim number (CSA number) or social security number and specify what action you want taken. You can't increase your coverage after retirement, or reinstate any coverage that you cancel.
SUMMARY
Basic coverage, from my perspective, is well worth the cost and most should consider keeping it in retirement. It is a fixed cost and the premiums don't increase with age like options A, B and C. Plus, I elected the 75% reduction at retirement and when I turned 65 my premiums stopped. The full insurance amount decreased 2% a month until it dropped to 25% of its original value. You can elect to carry 50 or 100 percent of your Basic insurance into retirement. However, you will continue to pay a Basic Premium for that coverage for life.
Confirm Your Coverage & Beneficiaries
Annuitants can review their Blue Book, "Your Federal Retirement Benefits," to determine what coverage they carried into retirement. My FEGLI benefits are listed on page 9 of this valuable resource. You can obtain updated copies from OPM. Active employees must contact their HR office.
The Blue Book doesn't list beneficiaries. If you aren't sure who is listed, contact OPM and consider submitting in an updated SF-2823 beneficiary election form. This is critical for those who divorced or their original benificiaries passed on.
Additional Resources
Use the following links for OPM's FEGLI Calculator and to view the premium charts for employees and annuitants:
Finally, it all depends on how much coverage you need. In my personal situation I obtained whole life coverage when I was still in my 20s and that insurance, along with the 75% reduced FEGLI Basic insurance, was more than sufficient for us.
Helpful Retirement Planning Tools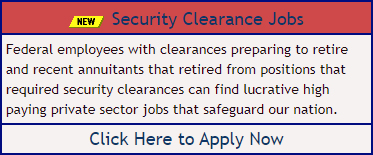 Disclaimer: The information provided may not cover all aspect of unique or special circumstances, federal regulations, medical procedures, and benefit information are subject to change. To ensure the accuracy of this information, contact relevant parties for assistance including OPM's retirement center. Over time, various dynamic economic factors relied upon as a basis for this article may change.
The advice and strategies contained herein may not be suitable for your situation and this service is not affiliated with OPM or any federal entity. You should consult with a financial, medical or human resource professional where appropriate. Neither the publisher or author shall be liable for any loss or any other commercial damages, including but not limited to special, incidental, consequential, or other damages.
Last 5 posts by Dennis Damp
Tags: Federal Employee Benefits, FEGLI, Insurance
Posted in BENEFITS / INSURANCE, ESTATE PLANNING, FINANCE / TIP, RETIREMENT CONCERNS, SURVIVOR INFORMATION | Comments (0)

Print This Post