Posted on Saturday, 26th September 2020 by Dennis Damp

Print This Post

The Federal Employees Dental and Vision Program (FEDVIP) has 3.3 million enrollees including 1.7 million enrollees enrolled in both programs.  This program provides dental and vision benefits to a total of 6.9 million Federal employees, uniformed service members, retirees and their family members.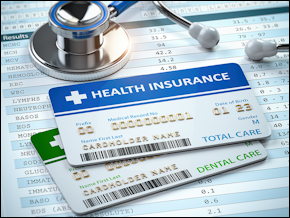 Request a Federal Retirement Report™ to review projected annuity payments, income verses expenses, FEGLI, and TSP projections.
The U.S. Office of Personnel Management (OPM) has selected insurance carriers to provide comprehensive, accessible and competitively priced dental and vision coverage through the Federal Employees Dental and Vision Program (FEDVIP), effective January 1, 2021. The contract term is seven (7) years.
Next year the number of FEDVIP dental carriers will increase from 10 to 12. The number of vision carriers will increase from 4 to 5. Eligible individuals may enroll, cancel, or change their enrollment during the Federal Benefits Open Season this year, November 9 to December 14, 2020.
2021 Nationwide/International Dental Carriers
Aetna Dental PPO
Delta Dental PPO
BCBS FEP Blue Dental
GEHA Dental PPO
MetLife Dental PPO
United Concordia PPO
UnitedHealthcare Dental PPO (New)
2021 Regional Dental Carriers
Dominion Dental EPO (New)
Emblem Health
HealthPartners (New)
Humana EPO/PPO
Triple S Salud
2021 Nationwide/International Vision Carriers
Aetna Vision
BCBS FEP Vision
MetLife Vision (New)
UnitedHealthcare Vision
VSP
Use OPM's Dental and Vision Care Comparison Tool after the new rates and plans are published this October and Checkbook's "Guide to Health Plans for federal employees", that provides comprehensive analysis and comparison of plans. Our new guest writer, Kevin Moss, provides health care open season advice in his first article titled, "2021 Open Season Advice & Checkbook's Guide to Health Plans Introduction" that you will find helpful.
Helpful Retirement Planning Tools
Disclaimer: The information provided may not cover all aspect of unique or special circumstances, federal regulations, medical procedures, and benefit information are subject to change. To ensure the accuracy of this information, contact relevant parties for assistance including OPM's retirement center. Over time, various dynamic economic factors relied upon as a basis for this article may change. The advice and strategies contained herein may not be suitable for your situation and this service is not affiliated with OPM or any federal entity. You should consult with a financial, medical or human resource professional where appropriate. Neither the publisher or author shall be liable for any loss or any other commercial damages, including but not limited to special, incidental, consequential, or other damages.
Last 5 posts by Dennis Damp
Posted in BENEFITS / INSURANCE, FINANCE / TIP, LIFESTYLE / TRAVEL, RETIREMENT CONCERNS, SOCIAL SECURITY / MEDICARE, WELLNESS / HEALTH | Comments (0)

Print This Post