Posted on Friday, 8th October 2021 by Dennis Damp

Print This Post

We are used to paying more for everything these days so it shouldn't be a surprise again this year that the majority of our Federal Employee's Health Benefits (FEHB) premiums are going up. The average total premiums for current non-Postal employees and annuitants enrolled in plans under the FEHB Program will increase 2.4 percent for 2022, the second lowest premium increase in the last 24 years. Under FEDVIP, the overall average premium for dental plans will increase by 0.81 percent, and the overall average premium for vision plans will increase by 0.95 percent.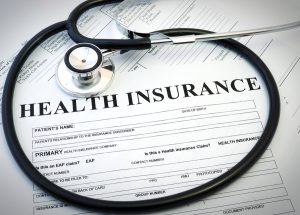 I reviewed the 66 nationwide Plan premiums this week; 13 plans had no premium change year to year, while 44 increased and 9 decreased their premiums. Four of the national plan groups, Blue Cross and Blue Shield (BCBS), GEHA, NACL, and APWU had several plans each with no change from the prior year. Of the 44 plans that increased their premiums the largest was $66.42 monthly for the MHBP Standard Option Self + One. The two plans with the largest premium reduction of $25.74 per month are the GEHA High Self Plus one and the SAMBA High Self & Family. There are also many regional HMO plans to consider.
In some cases, the enrollee share of premiums for the Self Plus One enrollment type will be higher than for the Self and Family enrollment type. Enrollees who wish to cover one eligible family member are free to elect either the Self and Family or Self Plus One enrollment type. For example, the MHBP Standard Self & Family premium of $394.05 is $30.44 less that their Self Plus One plan!
OPM worked with FEHB carriers to provide COVID-19 testing and vaccines, telehealth, and mental health benefits to federal enrollees. To date, over 85% of those enrolled in the FEHB Program have access to incentives of $25 up to $100 for receiving a COVID-19 vaccination.
The 2022 FEHB rates are now posted online. My wife and I are enrolled in the Nationwide GEHA Standard Self Plus One Plan. Their premium of $291.92 remained the same.  The Nationwide Blue Cross and Blue Shield Basic Self Plus One premium increased $15.08 to $424.95 per month. HMO plans have similar price changes with some reductions, for example the Pennsylvania UPMC HMO Standard Health Plan Self Plus One UW6 enrollment code increased $76.91 to $489.49 per month!
Some brochures have already been released by providers such as Blue Cross Blue Shield. Most brochures will be released by OPM late October or early November. The providers often have the brochures available earlier, call them to request a copy.
OPM's Plan Comparison Tool and the Consumers' Checkbook 2022 Guide to Health Plans can be used to find the best FEHB plan for your needs. OPM's guide will be available for 2022 plans beginning the first full week of November. Checkbook's Guide to FEHB Health Plans helps active and retired federal employees find the best FEHB plan for themselves and their families. By answering a few questions, you'll see a personalized total cost estimate for each plan, which is the premium plus expected out-of-pocket costs for someone like you, and you'll understand which plans save you the most money or provide the most coverage.
For retirees, the Checkbook 2022 Guide shows a yearly cost estimate for every FEHB plan with Medicare Part A only and a separate estimate for the FEHB plans with Medicare parts A and B. This allows users to see which plans coordinate best with Medicare, the cost reduction of adding Medicare Part B, and whether the FEHB plan offers Medicare Part B premium rebates.
The Consumers' Checkbook Guide is available in print and online formats. Federal Retirement readers can pre-order their guide at Guidetohealthplans.org  and save 20% by entering promo code FEDRETIRE at checkout. The Guide will be released online no later than the first day of Open Season November 9th. Print books will be mailed the week prior to the start of Open Season.
To reduce costs many signing up for Medicare Part B consider converting their FEHB coverage to a lower cost option. The article I wrote titled A Marriage of Convenience – Medicare & FEHB will help those approaching 65 determine what FEHB coverage will be most cost effective and provide the best coverage.
Helpful Retirement Planning Tools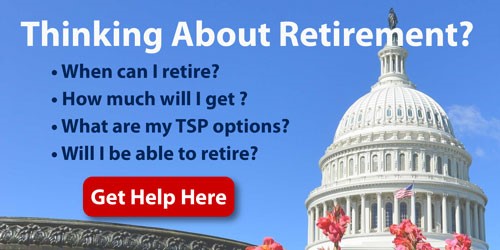 Disclaimer: The information provided may not cover all aspect of unique or special circumstances, federal regulations, medical procedures, and benefit information are subject to change. To ensure the accuracy of this information, contact relevant parties for assistance including OPM's retirement center. Over time, various dynamic economic factors relied upon as a basis for this article may change. The advice and strategies contained herein may not be suitable for your situation and this service is not affiliated with OPM or any federal entity. You should consult with a financial, medical or human resource professional where appropriate. Neither the publisher or author shall be liable for any loss or any other commercial damages, including but not limited to special, incidental, consequential, or other damages.
Last 5 posts by Dennis Damp
Posted in BENEFITS / INSURANCE, RETIREMENT CONCERNS, SOCIAL SECURITY / MEDICARE, SURVIVOR INFORMATION, WELLNESS / HEALTH | Comments (2)

Print This Post
2 Responses to "FEHB Average health care Premiums rising for 2022"
Richard Sandegren Says:
October 13th, 2021 at 12:16 pm

Do any of the FEHB comparison tools compare prescription drug costs based upon the "formulary" drug tier assignments by each plan? Ie is. Januvia a tier 2 on FEP Blue Basic but tier 3 on GEHA ? If that makes sense?
Thank you
sandegten

Dennis Damp Says:
October 14th, 2021 at 6:47 am

Unfortunately, there are no programs that I know of that compare prescription drugs between plans. Checkbook.org plans to add this feature next year to their FEHB health care guide.